Obama's call for CO2 emission restrictions may hit Ohio hard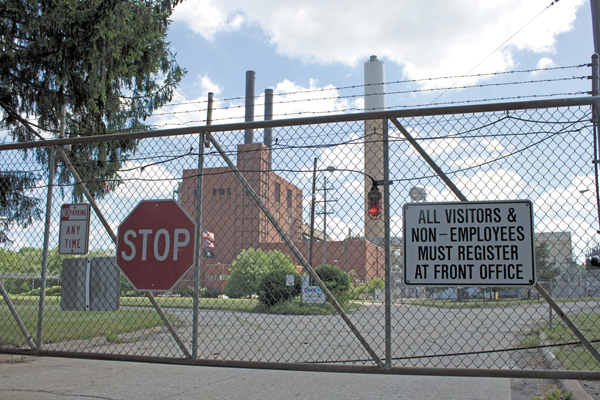 ---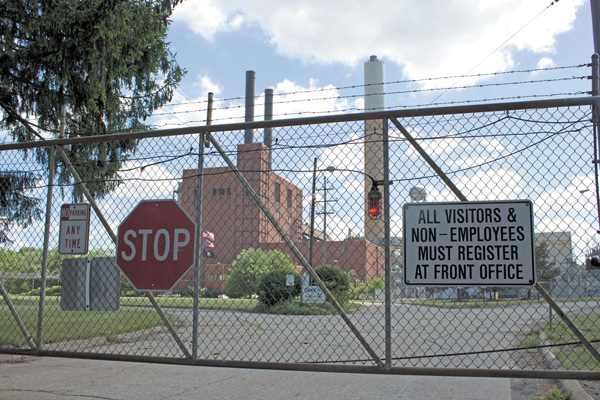 Photo
This coal-powered generating plant on Belmont Avenue in Niles closed in September 2012. The plant, along with 21 others in Ohio, was shuttered in response to stricter EPA regulations.
By CHRISTOPHER KOCHERA
TheNewsOutlet.org
Just as Ohio power companies had a plan to meet tighter federal emission standards, President Barack Obama announced even more restrictions on coal-fired electric plants.
In 2011, the Environmental Protection Agency announced new mandates on coal-powered plants generating 25 megawatts or more. Those standards required a reduction of mercury emissions by 90 percent, acid-gas emissions by 88 percent and sulfur dioxide by 41 percent.
In a June speech at Georgetown University, Obama called for additional controls on carbon-dioxide emissions. The EPA has until 2014 to decide on those standards and implement them in 2015.
"It's a part of a general trend that has been happening for years now," said Daniel Coyne, power plant program coordinator at Youngstown State University. The EPA has "been strict on tightening emissions and forcing these companies to burn coal more cleanly and come up with alternative methods of generating power. It's nothing new."
In Ohio, 78 percent of electricity comes from coal. By contrast, the entire country averages about 40 percent of electricity from coal.
The overall demand for coal is on the rise, however. From 2012 to 2013, the U.S. increased its use of coal to generate electricity and reduced its use of natural gas, according to an April 2013 study by the U.S. Energy Information Administration.
"We could not supply our needs without coal," said Coyne.
Ohio power plants, which have up to four years to comply with the first set of EPA standards, had planned to close plants and invest in clean-coal technology.
In 2012, Texas-based NRG Energy announced the closing of its coal-fired plant at 1047 Belmont Ave. in Niles. The facility was decommissioned in September, and there are no plans to reopen it.
That plant was one of 22 Ohio facilities that required extensive renovations to meet earlier air-toxic standards set by the EPA.
"It would've required a significant investment, and it wasn't economically intelligent to invest," said David Gaier, a representative for NRG.
Also in 2012, Akron–based FirstEnergy Corp., which serves Ohio, Pennsylvania, West Virginia, Maryland and Virginia, announced the closing of four Ohio coal–fired plants. On July 9, the power company said it would close two more coal-fired plants in Pennsylvania.
The EPA regulations "have made it a bit more challenging," said Jennifer Young, a FirstEnergy representative. "We made an announcement last year that we would retire some of the older coal plants. That directly correlates to environmental laws and the cost of putting upgrades on those plants, and it just wasn't a cost-effective proposition for us."
Young said three of the units slated to close — East Lake, Ashtabula and Lake Shore — will continue running through 2015 as part of a "reliability must run" agreement, ensuring adequate power for grid reliability. The six other units are located in Ohio, Pennsylvania, Maryland and West Virginia.
A July 2012 study by the U.S. Government Accountability Office indicates consumers could feel the result of the closures in their checkbooks. Price increases can range from 0.1 percent in the Northwest to a 13.5 percent in the South.
The Obama administration says the costs to meet the regulations would be offset by other factors, including reduced health care costs.
Coal-fired plants emit about 2.4 billion tons of carbon dioxide each year, accounting for 40 percent of the country's total emissions. According to the Natural Resources Defense Council, an environmental action group, the new presidential mandate will cut carbon pollution by 26 percent by 2020, and 34 percent by 2025, at a cost of about $4 billion.
"As much as people complain, the quality of the environment is better," said Coyne. "It is necessary to impose these changes because the planet is getting crowded, and we all want a nice quality of life."
Cost is a big issue when it comes to coal and electricity.
Though many Ohio power companies are shutting down coal-fired plants, they aren't planning to replace them with natural-gas-fired plants.
At first glance, the abundance of cheap natural gas from the recent Utica and Marcellus shale boom appears a viable, green alternative to coal power.
The Energy Information Administration reports natural-gas prices neared a 10-year low in 2012. Also, the EPA says power plants that use natural gas produce an average of 1,135 pounds of carbon dioxide per megawatt hour. In contrast, a coal-powered plant creates 2,249 pounds per megawatt hour.
"Natural-gas power is a no-brainer, with lower emissions and less pollutants than coal," said Coyne. "The cost of burning coal is getting more expensive with emissions and [natural] gas prices coming down. The gas-fired plants require less labor and less equipment ... you don't need coal pulverizers and very little pollution-capture equipment."
FirstEnergy operates two natural-gas-fueled plants in Ohio in West Lorain and Springfield. The company says the larger West Lorain plant can produce 545 megawatts of electricity and employs eight people.
In its effort to meet the earlier EPA regulations, FirstEnergy didn't plan to build more natural-gas-powered plants. Instead, the company was going to invest $925 million in clean-coal technology for its remaining coal-powered plants, including the installation of electrostatic precipitators and continuous emissions monitoring systems.
Though that investment may seem high, the cost to build a single natural-gas power plant ranges from $500 million to $700 million.
Cost was the main reason a deal with American Municipal Power to convert FirstEnergy's Eastlake plant in Lake County to natural-gas power fell through earlier this year.
Despite costs, however, Carroll County Energy announced July 9 that it plans to build a 700-megawatt, natural-gas-powered electric plant. The plant, which is expected to cost $800 million, will generate enough electricity to power 700,000 homes. The plant will be build near Carrollton.
But there is hope for coal.
"There is clean-coal technology out there. In 15 years, they could be burning the gas extracted from coal, and that will burn as clean as natural gas," said Coyne.
Though FirstEnergy doesn't plan to convert its remaining coal plants to full natural-gas power, Young said there has been some discussion about using co-firing for some plants. That process of combusting coal and natural gas at the same time would lower the emission of toxic gases and improve the combustion process as well as equipment performance; however no concrete plans have been established.
"Co-firing does help with the environmental side of things, but it only makes sense when the cost of natural gas is low," said Young. "Certainly we're seeing it lower than we've seen it in a long time, but to co-fire a plant requires a large volume of natural gas."
Until larger amounts of natural gas can be delivered efficiently to power plants, electric companies will find it easier and cheaper to use coal.
Young said the cost of the infrastructure, including pipelines, needed to supply natural-gas plants runs in the millions of dollars.
A 2009 report, commissioned by the Interstate Natural Gas Association of America, predicted that up to $230 billion would need to be spent from 2009 to 2030 on midstream natural-gas infrastructure. About 80 percent of this total would be for pipeline construction.
For example, the West Lorain plant relies on a 10-mile-long, 30-inch-wide pipeline to deliver nearly 240 million cubic feet of natural gas yearly from its supplier, Columbia Energy Corp.
The INGAA report estimates the cost of installing a 24-inch diameter pipeline to be $100,000 per inch-mile, or $2.4 million a mile.
So, that 10-mile stretch of pipe would cost $24 million to construct.
TheNewsOutlet.org is a collaborative effort among the Youngstown State University journalism program, Kent State University, The University of Akron and professional media outlets including WYSU-FM Radio and The Vindicator (Youngstown), The Beacon Journal and Rubber City Radio (Akron).