Miss Gauntner, Mr. Johnson will exchange vows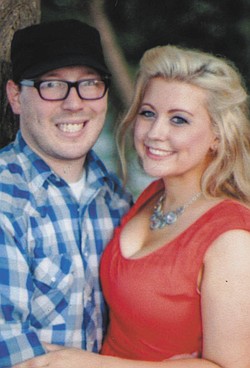 Photo
Jacobe Johnson and Bridget Gauntner
CANFIELD
Michael and Colleen Gauntner of Canfield are announcing the engagement of their daughter, Bridget Gauntner, and Jacobe Johnson, both of Lakewood, Ohio.
Gary Johnson of Sharon, Pa, and Kathleen Johnson of Masury are the parents of the future groom.
Invitations will be extended for the couple's exchange of vows at 5 p.m. Sept. 21 at St. Mary Romanian Orthodox Cathedral in Cleveland and for a reception to follow at St. Mary Banquet Hall, also in Cleveland.
The bride-elect earned a bachelor's degree in biology from Youngstown State University. She is a field quality specialist for Great Lakes Brewing in Cleveland.
Her fianc is a field sales representative for Bell's Brewery in Kalamazoo, Mich.