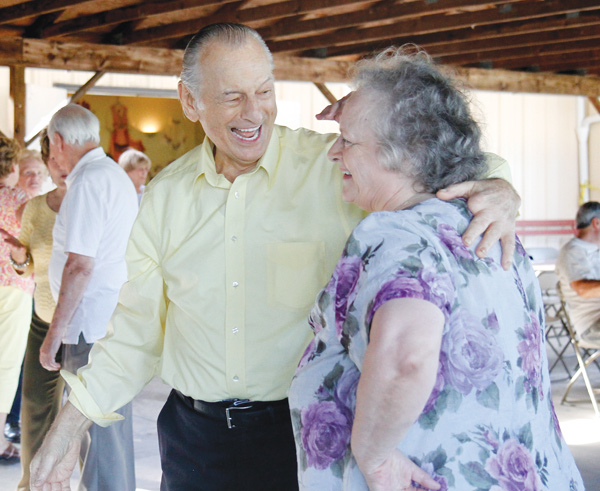 ---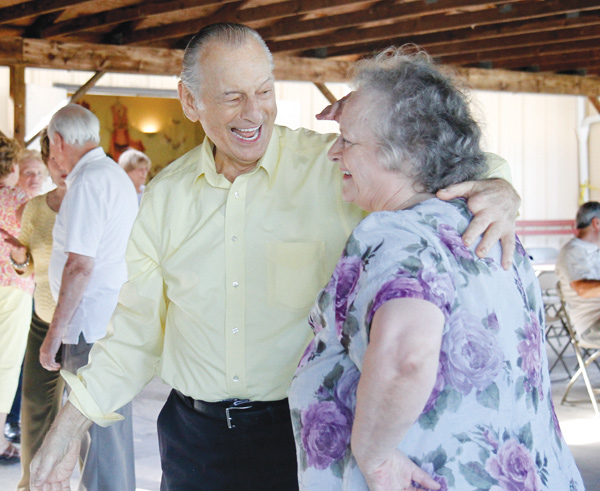 Photo
Andy and Lucy Szmerekovsky of Bedford share a laugh while dancing at the Youngstown American Hungarian Club's annual Hungarian Heritage Day on Sunday.
YOUNGSTOWN
Traditional dances, music, clothing and, of course, food are part of the annual Hungarian Heritage Day, celebrated annually for the past 28 years by members of the Youngstown American Hungarian Club.
"We have the event to spread our Hungarian heritage," said Irene Nemeth of Youngstown, who organized the Sunday celebration for the club at its Donald Avenue location on the city's West Side.
"I come every year," said Julia Verhas of Jefferson, who was there with her husband, Rudy. "We love the people. We love the food. We love the band. We love to dance. We just have a good time."
Marilyn and George Thomas of Vienna also are regulars at the annual event.
"We love the music and the people and the food," she said. "The goulash is my favorite."
The goulash includes pork, potatoes, celery, carrots, hot peppers and dumplings.
Other Hungarian foods were sold Sunday including stuffed peppers, stuffed cabbage and dobos torta, a nine-layer cake.
Also at Sunday's event were several displays of authentic Hungarian clothes, photos, dolls, napkins and cups.
Andrew Check of Chesterland played the cimbalom, an instrument popularized in Hungary that is similar to a dulcimer.
"I taught him," said his father, Tibor, who hosts a weekly Hungarian radio program on WKTL-FM in Struthers. "This event celebrates our heritage."
But the club has seen some challenges in recent year.
A decline in membership — about 96 compared with 126 six years ago — and a lack of interest in younger people to join the club has resulted in the group putting its 7.5-acre property up for sale, Nemeth said.
"There aren't too many young people involved," she said about the club that was established in 1929. "We have a lot of older people" as members. "We want to keep going for as long as we can. But interest is declining, and we're all getting older."