Kopcashes' 50th celebrated at Springfield Grille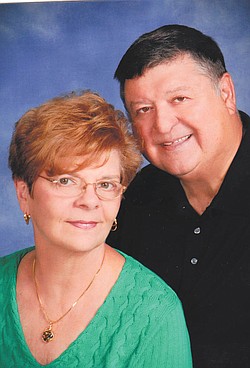 Photo
POLAND
Mr. and Mrs. Tim Kopcash of Poland celebrated their 50th wedding anniversary July 6 at Springfield Grille in Boardman.
The couple's children hosted the event. They are Tim Kopcash of Poland, Mary Grace Kralik of Charlotte, N.C., and Joe Kopcash of Walnut Creek, Calif. Their grandson is Luke Kralik.
Mr. Kopcash married the former Mary Hamrock on July 6, 1963, in Youngstown.
Mrs. Kopcash worked in various positions at Kmart in Boardman and Poland.
Mr. Kopcash worked as a supervisor in customer service for the U.S. Postal Service in Youngstown. He is a member of Youngstown Morra League and the National Active and Retired Federal Employees Assoc.
The couple are members of St. Luke Church in Boardman.