Eddy-Verostko wedding set for November 2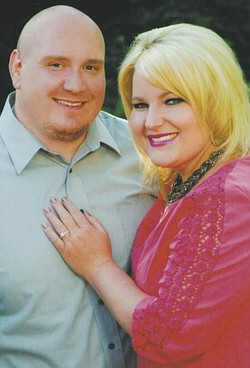 Photo
Peter J. Verostko and Kelly J. Eddy
CANFIELD
Mr. and Mrs. Charles C. Eddy Jr. of Canfield are announcing the engagement of their daughter, Kelly Jo Eddy of Boardman, and Peter Joseph Verostko of Youngstown. The late Mr. and Mrs. Michael Verostko Sr., are the parents of the future groom.
Old North Church will be the setting of the Nov. 2 nuptials, and a reception will follow at Youngstown Country Club, in Liberty. Invitations will be extended for both.
The future bride attends Youngstown State University, where she is studying hospitality management. She is express lane manager at Bob & Chuck Eddy Chrysler Dodge Jeep Ram in Austintown.
The prospective groom earned a bachelor's degree in engineering from YSU. He is vice president of JM Verostko Engineering in Youngstown and is a registered professional engineer in the state of Ohio.