Roman-Schulte wedding vows are set for Oct. 5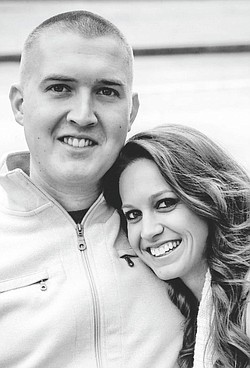 Photo
Michael Schulte and Jaclyn Roman
CANFIELD
Planning an Oct. 5 wedding are Jaclyn Roman, daughter of Lynn and Ron Roman, and Michael Schulte, son of Mary Schulte and of Edward and Michelle Schulte. The Romans all reside in Canfield, and the Schultes all reside in Cleveland. The parents of the bride-to-be are announcing the engagement.
Invitations are being extended for a 1:30 p.m. wedding at St. Michael Church and for a reception at the Byzantine Center at the Grove, which is in Youngstown.
Miss Roman, who earned a degree in fashion merchandising from Kent State University, works as an assistant store manager for Kohl's Department Stores in Hermitage, Pa.
Her fianc , a graduate of the University of Phoenix with a degree in criminal justice, is employed as a quality assurance inspector and auditor for SGS Tool Co. in Cuyahoga Falls.