Teddy's mom gets 15 years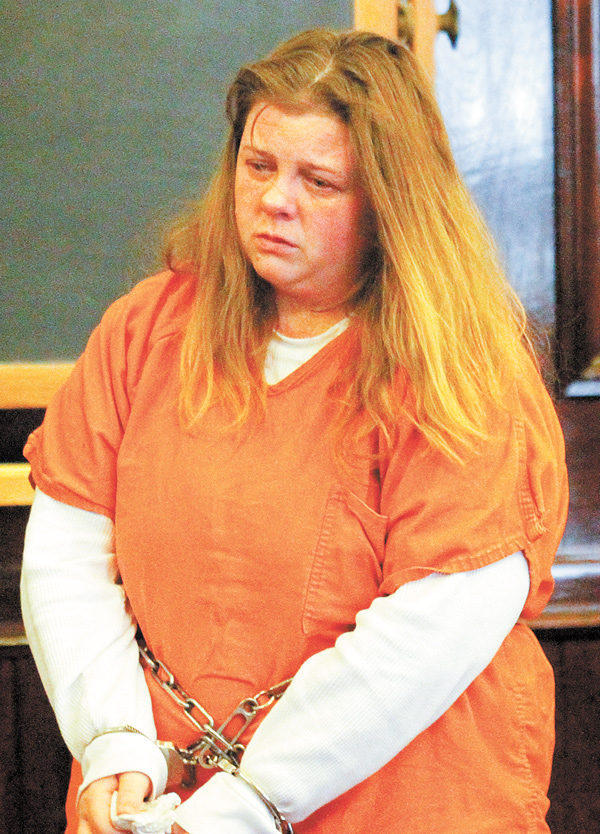 ---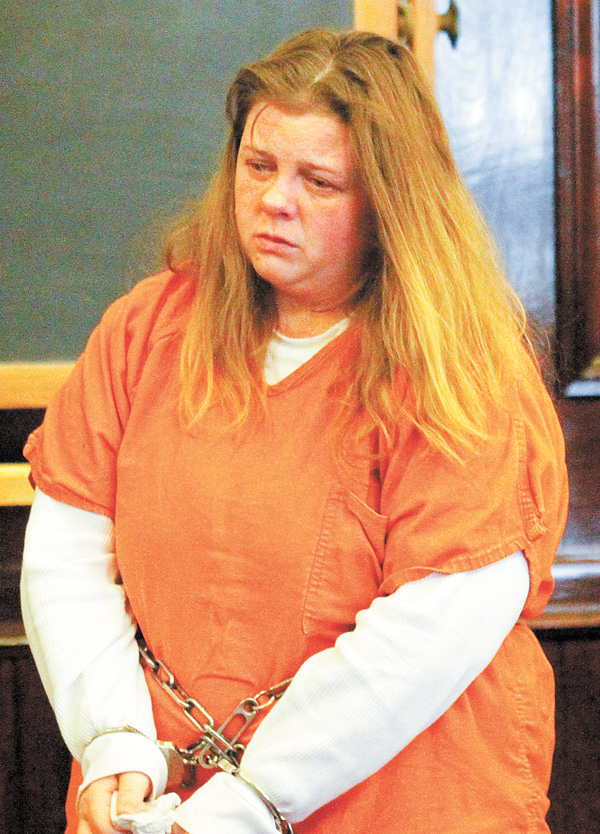 Photo
Shain Widdersheim waits Wednesday to hear her sentence from Judge R. Scott Krichbaum after she pleaded guilty to charges she failed to protect her three sons from abuse from her ex-boyfriend.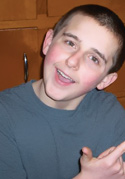 Photo
RELATED: Twin brothers see Teddy as their hero
By JOE GORMAN
YOUNGSTOWN
Judge R. Scott Krichbaum couldn't help but think of his own mother Wednesday as he sentenced a Struthers woman to 15 years in prison for charges she allowed her ex-boyfriend to abuse her three sons for years, killing one of them.
Judge Krichbaum told 33-year-old Shain Widdersheim in Mahoning County Common Pleas Court that mothers are to protect their children at all costs, and that is what his own mother would have done.
"My mother is my greatest protector and defender," the judge said. "She's someone who would stand for me against any force, against any threat and would certainly have given her own life, I do believe, to protect me."
"It's just so foreign to me that a mother wouldn't stand up for her own child in the face of relentless cruelty. You don't deserve the title of mother. Mother is a sacred title nobody should call you."
Widdersheim was sentenced on four counts of child endangering and a count of obstruction of justice for allowing her ex-boyfriend, 43-year-old Zaryl Bush, to abuse her twin sons and 14-year-old Teddy Foltz in what police and prosecutors say was constant abuse. Teddy died in January, five days after a beating he received from Bush.
Bush pleaded guilty to murder and other charges earlier this summer and was sentenced to 33 years to life in prison. Judge Krichbaum sentenced Widdersheim above the recommended 10-year sentence of prosecutors. He also went above the sentencing recommendation when he sentenced Bush.
Widdersheim's attorney, Doug King, did not excuse her conduct but said she lived in constant fear of Bush, who had a gun and threatened to kill all of them if they ever told police.
Judge Krichbaum said he understood that Widdersheim would be afraid of Bush. But he also said he did not understand how she could continually allow Bush to abuse her kids, and he also pointed to some reports and statements from neighbors that Widdersheim also was taking part in the abuse.
Neighbors have said that the three boys were forced to perform menial tasks, not allowed any contact with outsiders and were pulled out of school when school officials suspected they were being abused. The boys were forced to stand outside in subzero weather as punishment, and the autopsy on Teddy showed he had frostbite on his feet when he died.
"This is a situation where someone killed her baby," Judge Krichbaum said. "How could you not come forward? How could you not strike him [Bush] down, literally or figuratively?"
King said that Widdersheim herself was abused and that other family members had abused her children, and whenever she reported it, nothing was ever done — and when she made the abuse known, that also cost her relationships with family.
"Each time she did the right thing, it turned out bad for her," King said.
"This is not an evil person," King said. "She failed, no question about that."
Widdersheim sobbed through the entire hearing, and when she was seated at the defense table, she put her head down, and her face was hidden by her long hair. When she spoke to Judge Krichbaum, she said she takes responsibility for her actions. She said she was a single mother of three boys and vulnerable when she met Bush, and that she misses Teddy and the twins.
"As an adult, I should have done more for my sons," she said. "Even with the daily fear I experienced, I never knew Zaryl Bush would go to that extreme."
Judge Krichbaum interrupted her and said he found that hard to believe.
"Don't tell me you didn't expect it. You witnessed everything he did," the judge said. "And according to the neighbors and police reports, you were a participant."
Widdersheim said she wants to help other single mothers who were in her own situation. She said she wants to rebuild her relationships with her surviving sons some day.
"The murder of my son Teddy is my worst nightmare," Widdersheim said. "I only have the will to live because of my two sons."