YSU's Hess: 'I need to play better'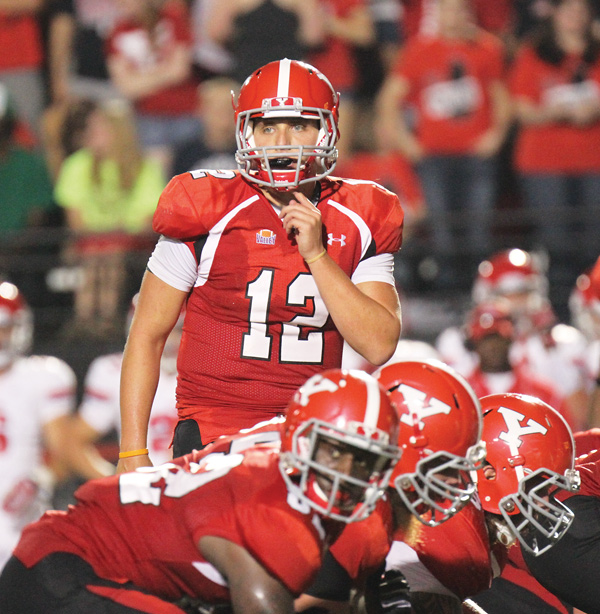 ---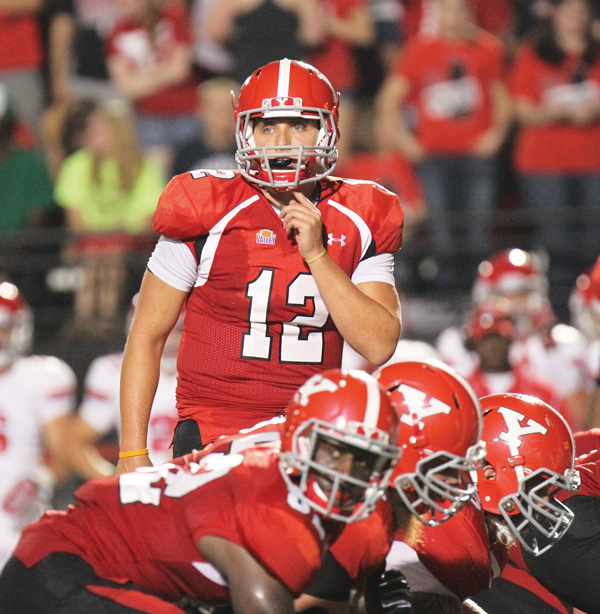 Photo
Youngstown State quarterback Kurt Hess (12) and the Penguins will host Morehead State on Saturday.
By Joe Scalzo
YOUNGSTOWN
There was a moment late in Wednesday's practice when Youngstown State quarterback Kurt Hess tried to connect with Christian Bryan on the left sideline.
Bryan dropped the ball — it was a tough play and he was well defended — then grabbed his mouthpiece and flung it across the field.
"Guys are getting frustrated with themselves and I think that's a good thing," Hess said afterward. "It shows the competitor within. It shows the good ballplayers we have, wanting to come out here and if they don't do their best, they're upset with themselves."
And it's only Week 2.
The Penguins may have beaten Dayton 28-10 in last week's opener, but it wasn't a winning effort from their offense, particularly through the air. Hess completed just 9 of 19 passes for 73 yards and two interceptions and attempted just four passes in the second half.
"It was definitely not how I usually play," Hess said. "I didn't feel great after the win. I felt like I need to play a lot better."
The low point came early in the fourth quarter with YSU up 21-10. Facing a third-and-7 at their own 20, the coaches ran Adaris Bellamy off tackle for 2 yards.
"We've got a lot of work to do with our passing game," offensive coordinator Shane Montgomery said. "It starts with protection. We didn't protect real well at times and Kurt wasn't as sharp as he usually is.
"It's one of those things where sometimes the quarterback gets too much blame and too much credit. Obviously Kurt wasn't real sharp and he's the leader of the offense, so he'd tell you he has to play better."
Had it been just one bad game, Hess probably wouldn't get singled out. But YSU's passing struggles — which, fairly or not, usually get blamed on Hess — date back to last October's loss to North Dakota State. Hess was coming off maybe the best game of his career against UNI, but completed just 11 of 20 passes for 117 yards and two interceptions against the Bison.
The turning point seemed to come early in the second quarter. YSU had a third-and-6 at the NDSU 16 when Hess forced a ball into double coverage. NDSU's all-world cornerback Marcus Williams picked it off at the 2 and returned it 98 yards to give the Bison a 21-7 lead.
Hess played well in the first half of the next week's game against Illinois State, then stumbled in the second half, completing 6 of 17 for 53 yards. He was also sacked twice and had a fumble, which came after he caught his own batted pass for a 7-yard loss.
The funk continued the following two weeks against Southern Illinois (two interceptions, two lost fumbles) and South Dakota State (two interceptions). YSU lost all four games.
"We've been fortunate in the last three years that he has not turned the ball over a lot but when he has, it's been in bunches," Montgomery said. "The question is, when he has turnovers — which is going to happen at the quarterback position; nobody in the country goes without a turnover — how does that affect him? Does it put him in a hole and make him worry, 'Hey, I can't make another mistake'?"
Hess played better down the stretch last season, in part because the schedule got easier and in part because Montgomery and head coach Eric Wolford stuck to a conservative run-first strategy.
That strategy reared its head again in the second half against Dayton, when Hess went 1 for 4 and was picked off on an overthrow. (His other interception came when a Dayton DB jumped an out route.)
"I made two huge mistakes, trying to make a play when I didn't need to," Hess said. "I'm a little upset but it's a new week and a new game."
Bryan (who injured his ribs against Dayton and sat out the last three quarters) and junior WR Jelani Berassa (who was held out of the opener with a hip pointer) should both be back against Morehead State on Saturday, so Hess will have his full complement of weapons.
If Hess can get back to playing the way he did in 2011, when he was a first team all-conference quarterback, the Penguins will be a playoff team. If not, they won't.
That may be oversimplifying things, but, well, that comes with the job.
"Quarterbacks always get too much credit and too much blame," said Wolford, who laughed and added, "just like the coach."
Myers hurt
YSU sophomore DE Eric Myers broke a bone in his left hand during Tuesday's practice and will need surgery. He will miss at least a few weeks. Myers backed up Kyle Sirl and will be replaced by junior Vince Coleman.