167th Canfield Fair draws to a close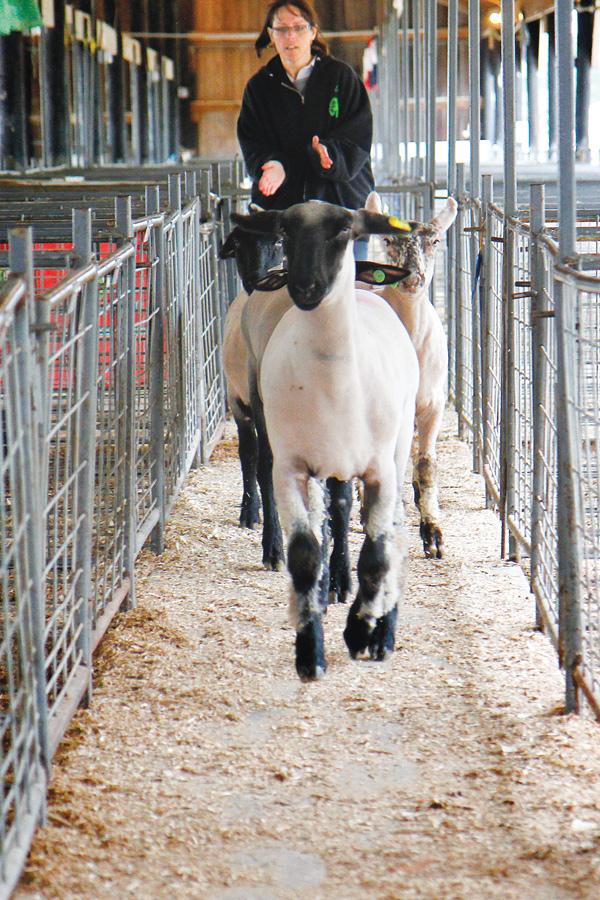 ---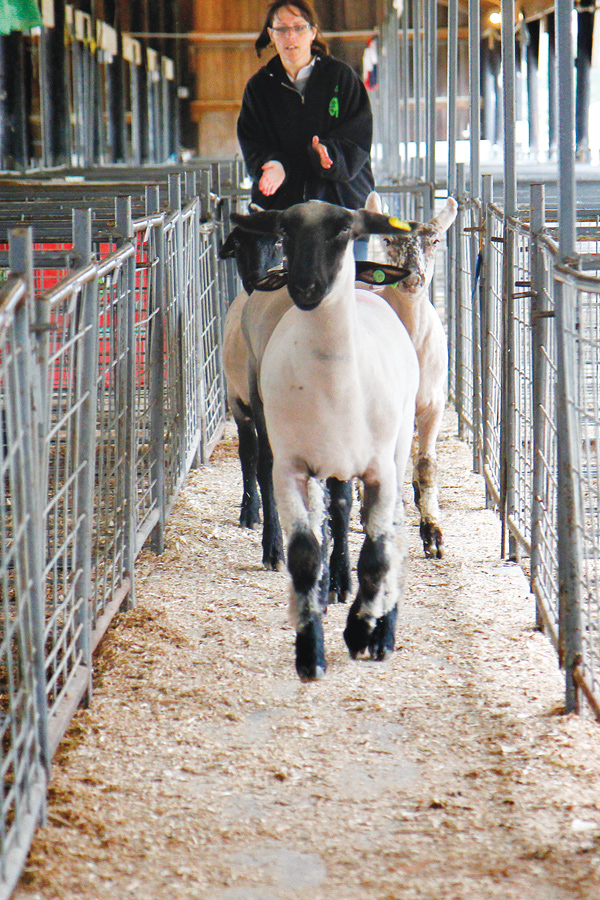 Photo
Deb Miletta rallies sheep into a truck at the Canfi eld Fairgrounds on Tuesday. The 167th Canfield Fair concluded Monday, and cleanup will continue through the week.
167th Canfield Fair ends; planning for 168th to begin
By EMMALEE C. TORISK
CANFIELD
For four generations of Guzzos, Tuesday was bittersweet.
It marked the end of the 67th year that Guzzo's Fruit Stand had occupied its familiar spot on Bishop Drive, during the six-day run of the 167th Canfield Fair.
Though the fair ended Monday, most vendors, including the Guzzos, spent that night and Tuesday breaking down their stands and packing up. They even compared the trying, often emotional process to cleaning up Christmas wrapping paper — remnants of another season's ending.
"The fair is a tradition," said Ella Maria Guzzo-Welsh, who is a daughter of the late Mike Guzzo Sr. and Ella L. Guzzo-Bevan, the stand's founders. "We would rather be this exhausted than not do it."
The Guzzos left the Canfield Fairgrounds by early evening Tuesday, but cleanup over the fair's 353 acres will continue throughout the remainder of the week, said Chuck Booth, fair board president. The fairgrounds likely will return to normal by the weekend, he added.
Overall, Booth said, this year's fair — his last as president — was a good one, thanks in part to favorable weather.
Compared with last year, attendance was down Wednesday and Thursday but quickly recovered. Between Wednesday and Monday, 301,168 people attended the fair — a jump from last year's total of 293,067.
"We're ahead of last year, and there were no major issues," Booth said. "It was great success for the
fair board and for the community."
The next meeting of the 17-member fair board will be in October. At that meeting, the board will begin planning next year's fair as well as start making a "wish list" of any improvements to be made.
Already, Booth acknowledged that some work needs to be done on the grounds. He said, for example, that many of the fair's buildings are older and could benefit from improved lighting, especially for exhibits. They also will require routine maintenance, such as roof repairs and new coats of paint.
The fair board also is looking into the feasibility of making the fairgrounds entirely wireless, Booth said, adding that the necessary equipment upgrades may be too expensive.
"We'd like to get Wi-Fi," he said. "But is it cost-effective to do for six days?"
This year, though, a new 100-foot cellphone tower was installed temporarily on the fairgrounds, which Booth said improved cellphone reception and provided better use of the fair's mobile app.
Last year, many fairgoers complained of bad reception, and Booth added that, at times, it was impossible to "call out" from the fairgrounds on a cellphone, likely the result of too much usage.
Booth noted, too, that more than 5,000 fairgoers installed the fair's mobile app, which is in its second year and closely resembles the Canfield Fair's website. The app had about 10,000 hits each day of the fair, he said.
"That's pretty good," Booth said. "We plan to keep it and try to update it as technology improves."
He added that the fair board as a whole is always trying to add fresh elements to the Canfield Fair while still maintaining its traditions. One new addition this year was a smartphone photo contest, in which fairgoers could submit photos taken on their phones during the fair. "We want to add technology into the fair without hurting the tradition of agriculture and farming," Booth said. "It's a balancing act."
And though Booth's two-year term as fair-board president ends in November, he's sure that those who follow will continue to work toward this objective and also the goal of keeping "a good, family atmosphere."
Christina T. Guzzo, another daughter of the founders of Guzzo's Fruit Stand, feels similarly, and is already looking forward to returning to Bishop Drive next year.
"As trying as it is, it's like our family reunion, and we feel our father here," she said. "During breakdown, we know it's the end, but it's what we do."