Girard boys golf team remains unbeaten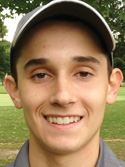 ---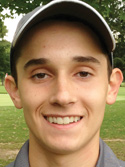 Photo
By KEVIN CONNELLY
BRACEVILLE
As Girard High golfer Mark Standohar walked off the ninth green after saving par on the final hole of his team's 157-165 win over Newton Falls, his older brother, Evan, went up to congratulate him on his 2-under par round of 34.
The sophomore thanked his brother, but wasn't completely satisfied with Tuesday's effort at Riverview Golf Course.
"Yeah, but I missed a bunch of putts out there," Mark said to his teammates who were huddled around.
That speaks to some of the expectations the Standohar brothers have set for themselves on the golf course.
"It was very impressive," Evan said of his younger brother's round. "I'm very proud and honored to be his brother.
"I just hopes he continues to play like this because if he does we're going to do great things this year."
Mark said his goal every time out is to shoot even par or better. On Tuesday he did just that, beating out his brother Evan (2-over, 38) and his older cousin Jimmy (4-over, 40).
"They've taught me a lot," Mark said. "I'm expecting them to play well and just in case they don't, I expect to play well."
Newton Falls (7-2, 6-2 All-American Conference) gave Girard their biggest test last season and were hoping to do it again. Juniors Jacob Harrah (1-over, 37) and Sean Croell (4-over, 40) gave the Tigers a one-stroke lead in the first group.
However Mark's score quickly made up the difference and lifted Girard (10-0, 10-0) to another victory.
"You've got hand it to Girard," Newton Falls coach Scott Kernen said. "They have a great team."