More retailers to open their doors earlier on Thanksgiving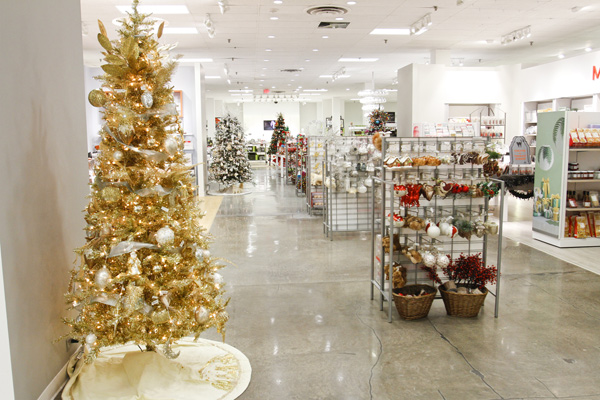 ---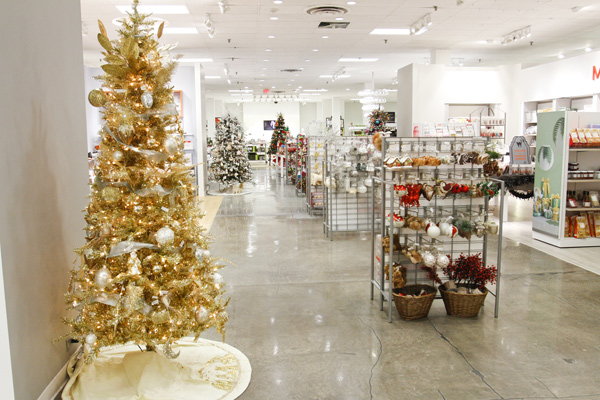 Photo
J.C. Penney at Southern Park Mall in Boardman already has Christmas displays. The company, along with Kohl's and Macy's, has announced that it will open at 8 p.m. on Thanksgiving.
YOUNGSTOWN
More retailers have joined the rush to open their doors earlier on Thanksgiving, building on a trend that gained popularity last year and forced shoppers in the Mahoning Valley and beyond to wrap up their holiday gatherings to find a place in line.
Black Friday has essentially merged with Thanksgiving, sending shoppers on a 24-hour spree that finds consumers coming across the state line from Pennsylvania and from points north, south, east and west to take advantage of deals at their favorite retailers in the commercial districts of Boardman, Niles and other places.
This year, Kohl's, Macy's and J.C. Penney will join the lineup of major department stores and retailers opening their doors at 8 p.m. on Thanksgiving.
It's the first time in Macy's 155-year history that it will open for the holiday; last year it opened at midnight. J.C. Penney will open at 8 p.m. to get a piece of the shopping action, and most of its stores nationwide will stay open for 25 hours and close the next day at 9 p.m. Kohl's will be open for 28 hours straight from 8 p.m. on Thanksgiving to midnight the next day.
Toys R Us pushed Black Friday into Thanksgiving two years ago when it first opened at 9 p.m. Last year the trend became a norm as Target, Walmart, Sears and Kmart all opened at either 8 p.m. or 9 p.m. for the holiday.
"Retail is very competitive. It's not just about opening on Thanksgiving anymore; we also have 24/7 buying on the Internet, and that's changed the retail dynamic," said Jack Kleinhenz of Cleveland, chief economist for the National Retail Federation. "Shoppers have a limited budget for holiday spending and everybody wants their share and piece of the action. Consequently, it's turned into a situation where not having the doors open earlier is detrimental."
The NRF said earlier this month that holiday sales, which are defined as those occurring in November and December, will increase 3.9 percent to $602 billion. That's up slightly from last year when sales grew 3.5 percent.
Despite some political headwinds, wavering consumer confidence and subpar job growth, Kleinhenz said that's still an acceptable growth rate with which many retailers will be satisfied.
Inflation, or the rate at which prices for goods and services increase compared with purchasing power, has barely budged, rising at an annual pace of 1.2 percent in August — just above the lowest rate on record.
That should free up some cash because prices have not climbed all that much since last year, Kleinhenz said.
Malls across the country are following the leads of large and small retailers as well, with many opening earlier this Thanksgiving than in years past.
"There's such a demand for this with the way major and minor department stores have been opening earlier," said Joe Bell, spokesman for the Cafaro Co., which owns and operates the Eastwood Mall complex. "We're going to open the mall doors at 11 p.m. this year. We opened at midnight last year, but the demand is there and industry retailers are feeling pressure to open earlier."
Bell said most of the mall's retailers will be open. He said he also expects food venues to open for Eastwood's Rock the Mall Midnight Ball, where there will be a disc jockey, promotions and giveaways.
According to a survey conducted for the NRF, consumers are expected to spend an average of $737.95 this holiday season on gifts, decor, greeting cards and other items. That's 2 percent less than the $752.24 they spent last year.
Still, Kleinhenz added that the holiday shopping season really begins in October and ends in January when consumers spend the gift cards they received over the holidays.
Spending grows if those months are counted.
November and December sales account for between 20 percent and 40 percent of a retailer's annual sales and 20 percent of the total industry's yearly sales, according to the NRF.