South Range looking to make jump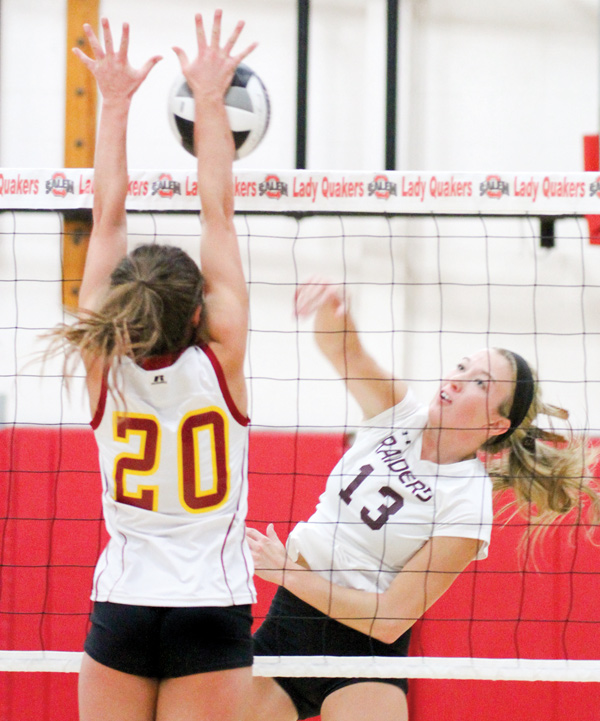 ---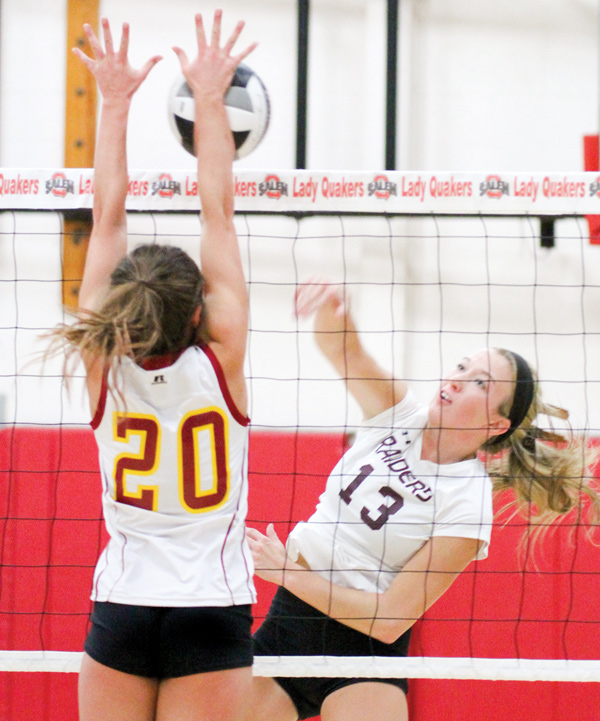 Photo
South Range's Stevie Taylor (13) tries to put down a spike as Cardinal Mooney's Gina Patella (20) goes for a block during last week's Division III district final. South Range will meet Wooster Triway tonight in a regional semifinal at Barberton High School.
By Ryan Buck
The 2012 season saw the South Range volleyball program win its first district championship and advance to the Division III regional.
The Raiders marched through the regular season with a 20-2 record then as the top seed in the district tournament, they dispatched Girard, Mineral Ridge and swept Cardinal Mooney in the final.
With the majority of the team returning, Coach Rachell Storm-Baker envisioned more for her team coming into this season — and the Raiders have that chance tonight.
They will meet Wooster Triway in the regional semifinal at Barberton High.
"It's the same core group of girls that were there last year," Storm-Baker said. "Their success last year carried over this year. We knew what our potential was and set our minds to it and worked for it.
"Our girls really realized how awesome it was to come out of the district last year be part of sweet 16."
She has a simple philosophy.
"We just take it one game at a time and one point at a time."
She did, however, emphasize more attention to detail within the team itself than their future opponents and other outside factors. It is something the Raiders learned in last season's tournament and want to put to work tonight.
"It's all about what it looks like on our side of net," said Storm-Baker. "We judge ourselves against our own potential and our own abilities.
South Range has an eclectic group of three seniors, three juniors and two sophomores that primarily see time on the floor.
Having been with her for three years now, they know her system and execute it, no matter who takes the floor, she says.
"It helps that sophomores and juniors play like seniors and that benefitted us," she said. "It's a nice mix and get along really well. Sometimes I forget what grades they are. There's no clear defining line between upper- and lowerclassmen."
Storm-Baker believes a year of experience and reflection will be key. Wooster Triway eliminated Orrville, which defeated the Raiders last season.