Williamses mark 60th with family dinner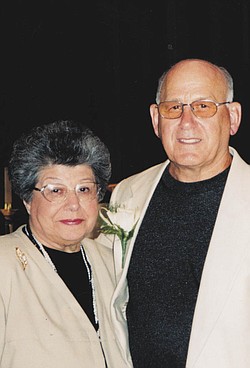 Photo
Mr. and Mrs. Dick Williams
LOWELLVILLE
Dick and Ange (Deletis) Williams of Lowellville celebrated their 60th anniversary Aug. 24 with a family dinner at Alberini's Restaurant in Niles. Their family hosted.
Their children are Pamela (Frank) Nolfi of Poland; Marilyn Williams of Lowellville; and Shelley (Joe) Listorti of Austintown. They also have three grandchildren, Joey and Rachel Listorti and Krista Nolfi.
The couple were married Aug. 29, 1953, at Holy Rosary Church, where they are members.
Mr. Williams was a teacher and varsity basketball coach for Lowellville schools and retired in 1994. He also was director of the Lowellville Summer Recreation Program for 35 years.
He is a member of Curbstone Coaches, Ohio High School Athletic Association and Baseball Oldtimers Association.
He also is a U.S. Coast Guard veteran.