Website contractors blame government for problems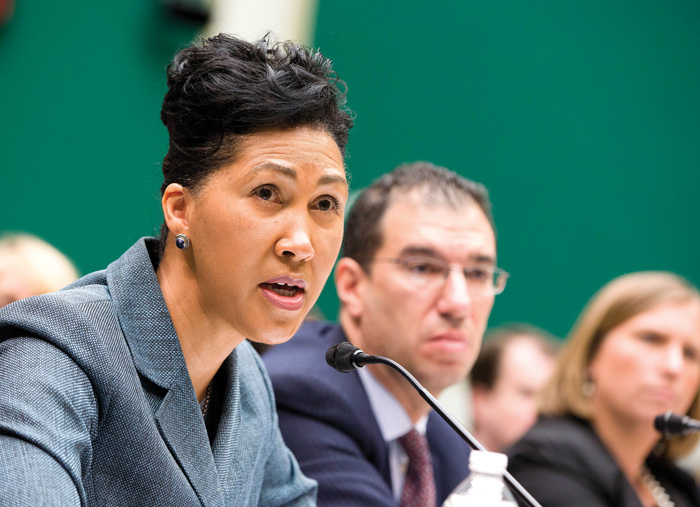 ---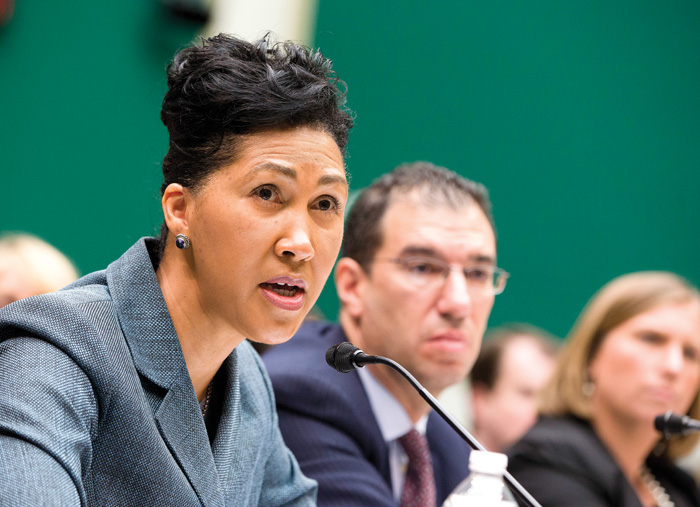 Photo
Cheryl Campbell, vice president of CGI Federal, left, testifies on Capitol Hill in Washington on Thursday before the House Energy and Commerce Committee hearing with contractors who built the federal government's health care websites.
Associated Press
WASHINGTON
Contractors who built the Web portal for the Obama administration's health insurance marketplace said Thursday the site's crippling problems trace back to insufficient testing and changes that government officials made just prior to going live.
Who's to blame? The first congressional hearing into what went wrong dug into issues of website architecture and testing protocols — but also restoked the partisan battle over President Barack Obama's signature expansion of health coverage for millions of uninsured Americans. Republicans who've been trying to kill the program the past three years sounded outraged that it is being poorly carried out, while Democrats jeered them as political hypocrites.
What was clear after more than four hours of testimony was that the contractors had only partial answers, and only the Obama administration can eventually put the entire picture together to explain the botched rollout.
Better times are coming, said executives from CGI Federal, which built the HealthCare.gov website serving 36 states, and from QSSI, which created a component that helps verify applicants' incomes and other personal details. They said problems are being fixed daily and expressed optimism that anybody who wants coverage will able to get it by Jan. 1.
"The system is working; people are enrolling," said CGI vice president Cheryl Campbell. "But people will be able to enroll at a faster pace."
The online insurance markets were meant to be the portal to coverage for people who don't get health benefits on the job. Middle-class people are to pick from subsidized private insurance plans, while low-income people are steered to Medicaid in states that have agreed to expand that safety-net program. But the administration now is urging consumers to apply via call centers or on paper forms as the website problems are being addressed.
Lack of testing was the main thread emerging from Thursday's hearing before the House Energy and Commerce Committee.
But questions also were raised about a decision by the administration to not allow window shopping, as e-commerce sites generally do. Requiring consumers to open accounts and calculate subsidies before they could shop greatly increased the volume of traffic. That precipitated the crash of an accounts registration feature that became an early bottleneck. The site is now allowing limited window shopping.