Judge Dellick's comments don't violate code, retired professor says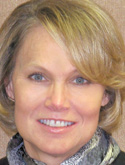 ---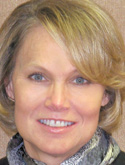 Photo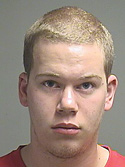 Photo
YOUNGSTOWN
A retired law professor and Mahoning County's Republican chairman say they see nothing improper in the statement issued by Judge Theresa Dellick of Mahoning County Juvenile Court, which proclaims the innocence of her 19-year-old son, John, who is charged with aggravated assault in a different court.
John Dellick's attorney, Samuel Amendolara, at his arraignment Tuesday in Canfield court before Judge Scott Hunter, asked for and received more time before the next hearing. No plea was accepted because Dellick is charged with a fourth-degree felony offense.
John Dellick, who was in court, is accused of yelling obscenities and rear-ending another driver Friday on U.S. Route 224 and Lockwood Boulevard after the other driver yelled at him for littering. Some of the obscenities were racial slurs and questioned the citizenship of the driver and his passenger wife, a police report says.
The victims claim Dellick said, "My mother is a judge; it won't be a problem," and "You don't know who I am; my mother is a judge." She is also the owner of the car.
Dellick was sent to Mahoning County jail Friday and posted a $2,500 bond Saturday morning.
After his arrest, his mother, Judge Dellick, issued a statement and contended her son's innocence. Judges normally avoid commenting on open cases in light of Ohio's Code of Judicial Conduct.
But J. Dean Carro, a retired University of Akron law professor, said he saw no evidence that the judge's statement violates the code, which he said doesn't directly address what the judge said in her statement. However, Carro said: "I think she could have been more precise."
If he were in Judge Dellick's position, Carro said he might have said: "I would hope that all the protections of the Constitution would be afforded to my son and to any other individual, and that would include the presumption of innocence" to which everyone is legally entitled until proven guilty.
Judge Dellick's statement said: "We believe he has been wrongfully charged, and his attorney is prepared to contest it." It also says, "We do not know how my relationship with my son was interjected at the scene ... "
Nothing in Judge Dellick's statement appears to be coercive or extreme, and her statement says she doesn't expect any favoritism for her son, Carro observed.
Among other things, Ohio's Code of Judicial Conduct says judges should avoid abuse of the prestige of judicial office, avoid making public comments that might affect the outcome or fairness of pending cases in any court and "minimize the risk of conflict with the obligations of judicial office" in their personal lives.
"I think what you have here is a mother whose son has been charged with a serious crime, and she's expressing her opinion about her hopes that he'll be treated fairly like anybody else," Carro said.
"She's trying to distance herself, as she should, from even the slightest suggestion that she's using her judicial office to influence the outcome," Carro said.
The remedy for any possible impact of Judge Dellick's statement on proceedings on her son's criminal case would be thorough questioning of potential jurors in the screening process, known as voir dire, Carro said.
"Nothing in her statement bothered me," said Mark Munroe, Mahoning County Republican Party chairman. "It appears to me that Judge Dellick is simply acting as a parent dealing with a difficult family issue," Munroe, a non-lawyer, said of his fellow Republican.
"It appears to me that her statement was simply an attempt to be responsive to a press inquiry," Munroe said.
"My heart certainly goes out to Judge Dellick and her family as they are dealing with a difficult issue," Munroe added.
A spokesman for the Ohio Supreme Court, which oversees the state's lawyers and judges, declined to comment on the propriety of the judge's statement.
Atty. David Betras, Mahoning County Democratic Party chairman, also declined to comment.
Neither Carro nor Munroe would commit themselves as to whether Hunter, who presides in Canfield Court, where the fourth degree felony charge was filed against John Dellick, should remove himself from the case and be replaced by a visiting judge.
Judge Hunter did not recuse himself for the arraignment Tuesday.
"That's a personal decision," Carro said. "It's fairly common, when a judge's child or a public official's child in the county is charged, to feel uncomfortable, and sometimes they seek to be recused," Carro added.
"I certainly have every confidence in Judge Hunter's ability to make a proper decision about whether he should recuse himself or not," Munroe said of the Canfield Court judge, who also is a Republican.