Taiclet-Muse vows will be exchanged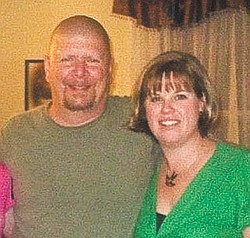 Photo
Matthew Muse and Kristan Taiclet
HOWLAND
Kristan Taiclet and Matthew Muse, both of Howland, are announcing their engagement.
Her parents are Warner and Norma Taiclet of Howland. Trevor W. Muse of Reynoldsburg is the prospective groom's father, and the late Margaret Muse is his mother.
The couple will exchange vows at 2:30 p.m. Oct. 26 in an open ceremony at Bazetta Christian Church, Cortland. Invitations will be issued for a reception that will follow at Garden Brook Banquet Center in Cortland.
The bride-elect received a bachelor's degree in general studies from Youngstown State University. She works in Howland.
Her fiancé is employed by Lowe's in Howland.