ODOT projects on schedule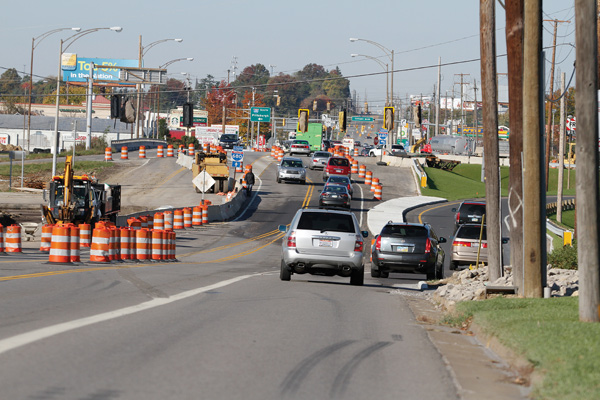 ---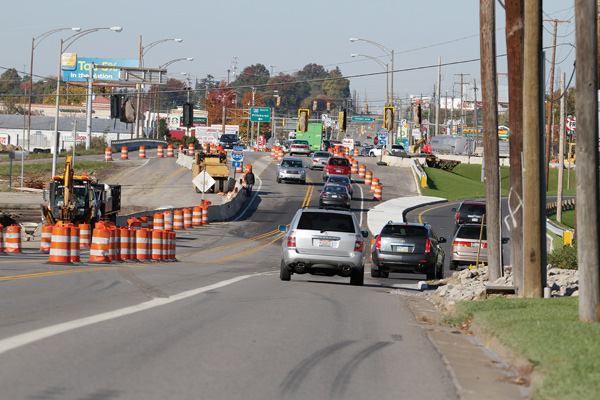 Photo
Westbound and northbound Interstate 680 traffic moves slowly through barrels and concrete dividers in Boardman Township along U.S. Route 224.
By Kalea Hall
Boardman
The Ohio Department of Transportation projects in both Canfield and Boardman are on schedule toward their completion dates, officials say.
ODOT has almost completed the resurfacing project in Canfield on U.S. Route 224 from Talsman Drive to state Route 46.
The bridge-replacement project on Route 46 will be finished by mid-November.
The first phase of the Interstate 680 project also will be finished in November, before the holiday traffic begins.
"I hope they are ready for shopping season," said Jason Loree, Boardman Township administrator.
Tiffany Boulevard on the north side of Route 224 will be closed Wednesday for the I-680 project until early November for pavement reconstruction. The detour is to take 224 to South Avenue to Doral Drive.
Also closed is the I-680 northbound exit ramp.
The $5.4 million I-680 project began in July. The full project is expected to be completed in October 2014. The plan is to make changes to the Route 224 and I-680 interchange, widen the bridge over I-680 and replace a culvert on 224 east of I-680.
ODOT created a T-intersection for vehicles coming off I-680 southbound onto 224, to make it safer for drivers trying to get to the turning lane.
In addition, ODOT adjusted the I-680 northbound ramp from 224.
All lanes will be open once the work is complete, said Brent Kovacs, ODOT District 4 spokesman. Work will resume in April or May — "as soon as the weather is warm enough for us to be out there," Kovacs said.
Loree said the sooner the project is completed, the better it will be on motorists using 224. Both the township and Poland village have seen traffic backups with the project. Another major concern is cars blocking the intersections, which both the Ohio State Highway Patrol and Boardman police watch over.
During the holiday season, Loree said the township sees anywhere from 100,000 to 200,000 motorists coming into the township.
"Everyone, be safe and conscious of where they are going," Loree said,
In Canfield, the bridge between Leffingwell Road and Western Reserve Road on state Route 46 will be replaced.
A culvert also will be replaced between Lesher and Leffingwell roads. The detour is to take state Route 11 to Route 224 to state Route 62.
Crews from Diorio Paving Inc. of Girard are almost finished repaving Route 224 in Canfield. They should be complete within the next couple of weeks.
The city also has the North Broad Street safety upgrade along Route 46 going toward Austintown in the works. Foust Construction Inc. of Youngstown will widen the road from Skyline Drive up to Dartmouth Drive on Route 46, add a common left-turn lane, curbing, sidewalks and street lamps. Traffic is down to one lane, and deputy sheriffs are directing motorists around the roadwork.
"We are trying to beat this weather," said Joe Warino, city manager.
"The residents have been very tolerant," Warino said. "There have been some delays."
Bus drivers for Canfield Local Schools saw some of the delays during their routes.
"It has been difficult," said Rich Archer, business manager for the district. "I think it should get better."
With 28 buses maneuvering around hundreds of orange barrels, there were some instances were the buses were a "little late," Archer said. The district worked with the city to alleviate some of the issues with narrow lanes because of the barrels.
"We are making it," Archer said. "Drivers have been very professional in their driving."