Hardenbrook, Reeder wedding plans revealed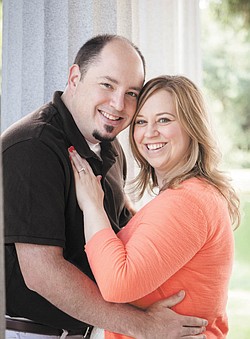 Photo
David J.E. Reeder and Rachel L. Hardenbrook
Rachel Lynn Hardenbrook of Columbiana and David Jonathan Edwin Reeder of Wilmington, Ohio are planning a Nov. 23 wedding.
The couple will exchange vows and host a reception at the Savannah Center at Chappell Crossing in Cincinnati.
Parents of the couple are Clint and Diane Hardenbrook of Columbiana and David and Melissa Reeder of Wilmington.
The bride-elect is a lead business analyst at Great American Insurance Group, and her fiancé is a network specialist at Kings Local Schools, both in Cincinnati.