Happy 75th Birthday | Sylvia Takash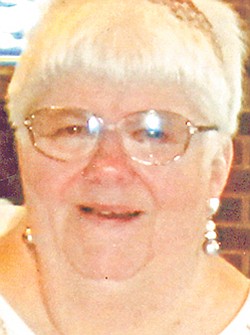 Photo
VIENNA
Sylvia Takash of Vienna, who was born Oct. 31, 1938, in Youngstown, celebrated her birthday with family and friends Oct. 19 at Vernon's Cafe in Niles.
Her parents are the late Joseph and Bertha McAnally. Her husband, Edward, whom she married in November 1964 at St. Patrick Church, is deceased.
Her children are Edward A. Takash of Vienna and Anthony J. Takash of Niles. She also has two grandchildren.
Takash is a 1957 graduate of Ursuline High School and attended Youngstown State University.
She worked in the dietary department of Trumbull Memorial Hospital and retired in 1996.
She is a member of Queen of the Holy Rosary, S.C.O.P.E. of Niles and Common Bond Support Group.