Pikunas poised for first state trip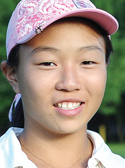 ---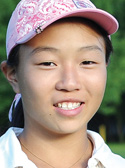 Photo
By Ryan Buck
COLUMBUS
The hallways of Boardman High School filled and then parted Wednesday for... wait for it... a freshman!
The 2011 champion of The Vindicator's Greatest Golfer of the Valley junior event, Jacinta Pikunas is no ordinary freshman, however.
After a school-record round of 67 at the Federal League championships and back-to-back rounds in the 70s at the Division I sectional and district tournaments, Pikunas will tee off at the state tournament today.
The Boardman student body gave her a celebratory send-off before she departed for Columbus to take on the Gray course at The Ohio State Golf Club for the first time.
"At some points, I couldn't actually believe it," Pikunas said of her qualification and the attention she has received. "I can't thank the Boardman student and faculty enough. They have been so supportive."
While the Boardman team fell at the sectional tournament at Tamer Win, Pikunas moved on to the district tournament at The Legends of Massillon.
There, she fired a 75 to vault herself into contention, but then the waiting began. Time could only be killed for so long before she finally had to sit at the leaderboard and watch her competitors come off the course.
"It kept me on edge," Pikunas said Wednesday night by phone. "It was a good couple of hours waiting for all the scores to come in."
She finished six shots back of overall medalist Niki Schroeder of Avon Lake, but her 75 clinched the third spot to the state tournament.
Having played in and won numerous prominent tournaments across Ohio and the United States, she had lofty goals for her first year of high school golf.
"My ultimate goal was to get to state, but I had to take it one step at a time," she said. "I'm so happy to have been able to make it here and extend my season into October."
Her calculating and methodical style of golf, at a composed pace, will be tested by the stage and the competition she will see this weekend.
"I just have to think like this is another round of golf," she said. "I'm just going to go through the process of taking each shot one at a time."
With three years left of high school, the Boardman administration might be well-served to standardize a similar event each October.
Pikunas tees off the 10th hole at 9:48 a.m. today, joining the Canfield girls' team as the area's representatives in Columbus.