Former convent in Struthers now residence for international students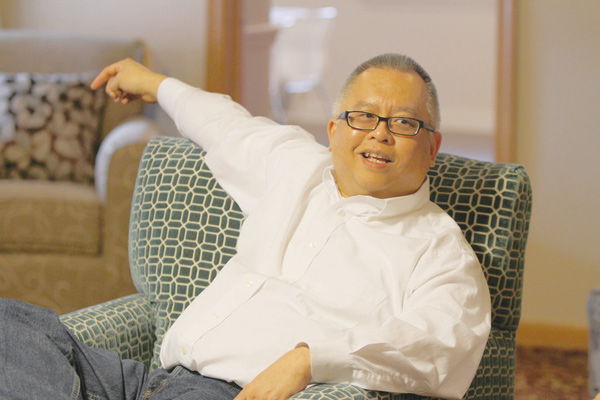 ---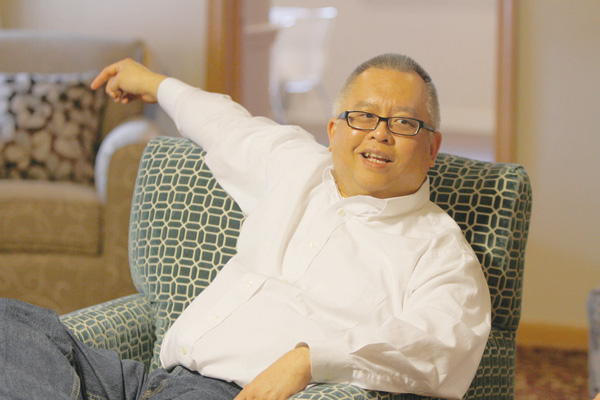 Photo
David Ho, owner of the American Scholar Group, an organization that brings in international students to study in the United States, relaxes in the hall's living area.
By EMMALEE C. TORISK
STRUTHERS
It took a few months, and about $150,000 in renovations, but the 60-year-old, 25-bedroom former convent at 795 Fifth St. now houses seven international high school students — and likely will welcome more by early next year, just in time for the spring semester.
Those students, who moved mostly into the building's first floor last week, attend Cardinal Mooney and Ursuline high schools through the American Scholar Group, an organization that helps international students seek education in the U.S, said Leslie Hite, president of ASG.
"Most people's first comment is, 'Why are they coming here for an education?'" Hite said. "But they have a totally different view. They look to America as the place for the best education and for the best moral upbringing."
Hite added that ASG boasts about 50 students, with most housed at its Greenville, Pa., facilities. The almost daily drive for students attending the two participating high schools in Youngstown was quite lengthy, she said, which is why the program began to seek out an additional — and closer — location earlier this year.
From the start, the approximately 10,000-square-foot building in Struthers was "the perfect setup," Hite said. She added that it required some major updating — including the installation of new plumbing, and heating and cooling systems — before students and their housemother, Shanna Traylor, could move in.
"Everything is basically new," Hite said, adding that ASG also made cosmetic improvements to the building's interior and exterior, and outfitted the rooms with high-quality furnishings.
Minor renovations are still ongoing, Hite said, explaining that they're mostly concentrated on the second floor.
But several students already have applied to the program and are waiting to come to the U.S. Hite anticipates that overall enrollment could jump by more than a dozen students by January, which would then likely require the closing of a wing in the Fifth Street facility to separate the male students from the female students. It would also require hiring more staff, particularly part-time tutors, cooks and custodians.
"We are a job creator," Hite said. "This building will fill up, and we want to employ locally."
Right now, the facility's residents are all boys between the ages of 15 and 18. They're all from countries in Southeast Asia — and from families that are both incredibly powerful and wealthy.
"We want to influence them in a positive way, and send them back with an American education and American values," Hite said. "We like to think that we're molding and shaping the future leaders of the world."
David Ho, founder of ASG, echoed Hite's words, noting that though the program began about three years ago, it has really taken off in the past 18 months, as the demand for international students to attend high school in the U.S. has also grown.
Ho said, too, that the program will likely expand, and that the Greenville and Struthers facilities will become regarded as gateways of sorts through which the international community will enter the U.S.
"These students are the movers and the shakers. When they graduate, they'll go back and change things at home," he said. "We hope the community will welcome what we do."