Stocks soar after Senate deal on debt, shutdown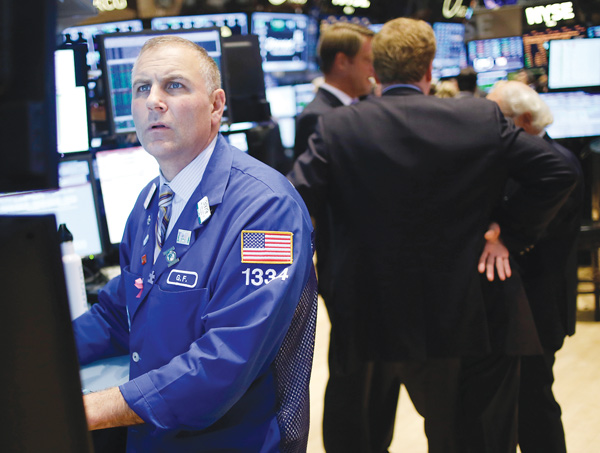 ---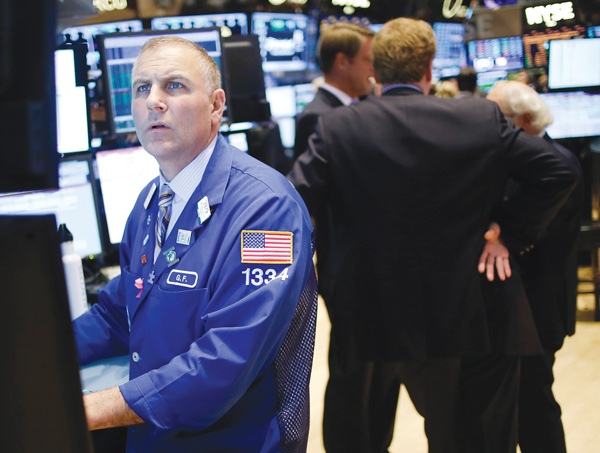 Photo
Traders work on the floor at the New York Stock Exchange in New York on Wednesday. Stocks surged on Wall Street after Senate leaders reached a deal that would avoid a U.S. default and reopen the government after 16 days of being partially shut down.
Associated Press
NEW YORK
Wall Street finally got the deal it's been waiting for.
A last-minute agreement to keep the U.S. from defaulting on its debt and reopen the government sent the stock market soaring Wednesday, lifting the Standard & Poor's 500 index close to a record high.
The deal was reached just hours before a deadline to raise the nation's $16.7 trillion debt limit. Senate leaders agreed to extend government borrowing through Feb. 7 and to fund the government through Jan. 15.
The agreement follows a month of political gridlock that threatened to make America a deadbeat and derail global markets, which depend on the U.S. to pay its bills. American government debt is widely considered the world's safest investment.
Markets stayed largely calm throughout the drama in Washington, with the S&P 500 actually gaining 2.4 percent since the shutdown began Oct. 1, after House Republicans demanded changes to President Barack Obama's health care law before passing a budget.
Wall Street gambled that politicians wouldn't let the U.S. default, a calamity economists said could paralyze lending and push the economy into another recession.
"We knew it was going to be dramatic, but the consequences of a U.S. default are just so severe that the base case was always that a compromise was going to be reached," said Tom Franks, a managing director at TIAA CREF, a large retirement funds manager.
Congress was racing to pass the legislation before today's deadline.
If the deal wraps up soon, investors can turn their attention back to economic basics like third-quarter earnings.
Overall earnings at companies in the S&P 500 index are forecast to grow 3.1 percent from a year earlier, according to data from S&P Capital IQ. That's slower than the growth of 4.9 percent in the second quarter and 5.2 percent in the first quarter.
It will be harder for Wall Street to get an up-to-date view of the economy because the partial government shutdown that began Oct. 1 has kept agencies from releasing key reports on trends like hiring. In general, though, the economy has been expanding this year.
The feeling among stock traders in recent days was that panicking and pulling money out of stocks could mean missing out on a rally after Washington came to an agreement.