Author Jay Asher speaks to Valley students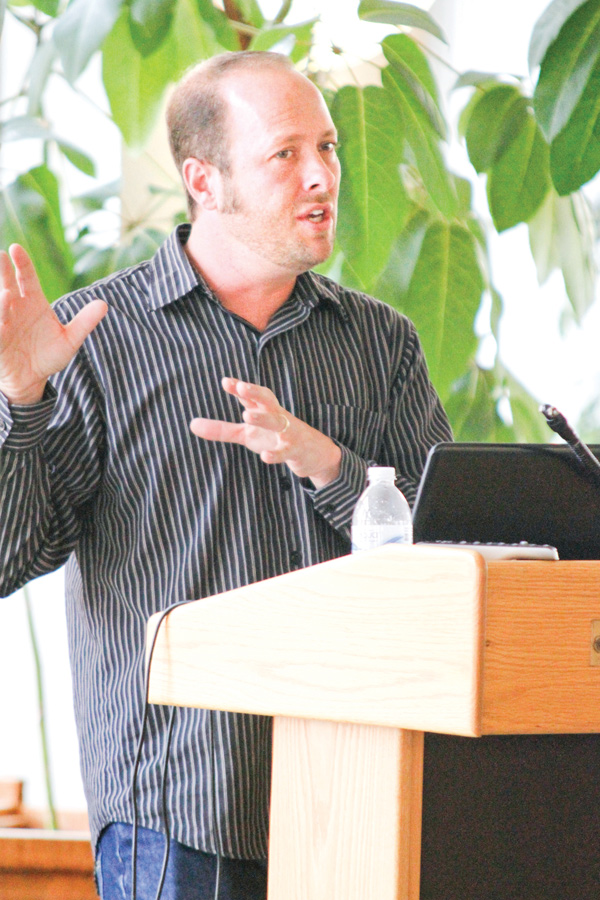 ---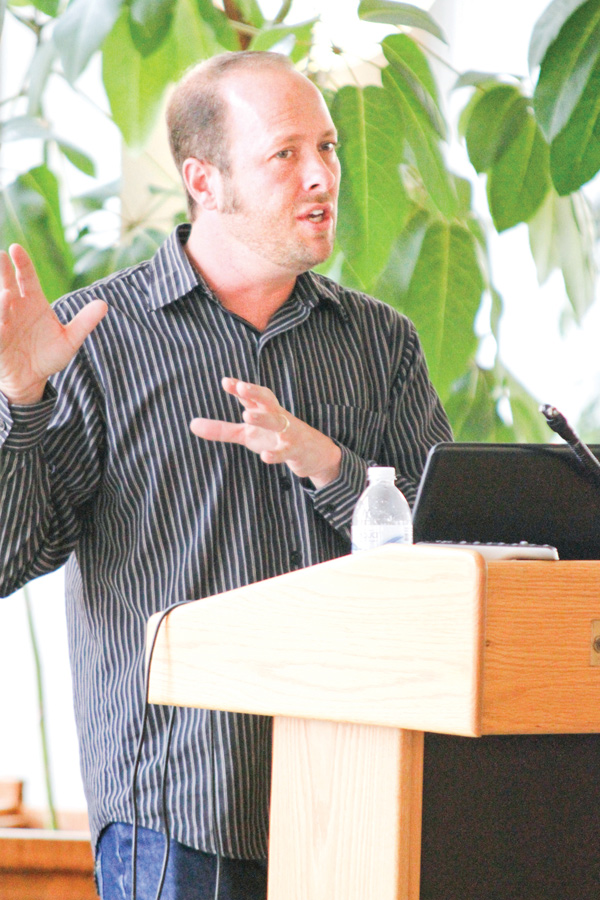 Photo
Author Jay Asher, shares the story of how he wrote and sold his book "Thirteen Reasons Why" at the Poland Library. He spoke to teenage students Tuesday.
By Kalea Hall
POLAND
It was a pleasant surprise for two eighth-grade classes from Struthers Middle School to meet the author of a book they just read for class.
Author Jay Asher reminded the 35 students in his hourlong talk at the Poland Library how important it is to remember that words are powerful, a message also found in his book "Thirteen Reasons Why," a New York Times best-seller.
"[The book] was just very powerful, and it would spark a lot of discussions in class," said Jaclyn Kuntz, an eighth-grade language-arts teacher.
Asher was asked to come and speak for Teen Read Week. Since 2001, the Public Library of Youngstown and Mahoning County has been involved with providing teen services to seventh- through 12th-graders. Asher also spoke to 200 students from Austintown Middle School and Fitch High School at Austintown Library on Tuesday morning.
Cindy Beach, a librarian for 14 years who specializes in teen services, said bringing in an author "really is a neat [opportunity] for them."
Asher, who often speaks at schools across the United States, talked to the students about how he first got into writing, the process of writing and all the times he was turned down by publishing companies before his book "Thirteen Reasons Why" finally was picked up by Penguin Group.
"Some of the [students] aren't into reading, and some of them aren't into writing," Asher said. "That's why I share the rejection letters."
Asher went through 12 rejections before he received the lucky number 13 approval letter.
"My goal, as I was writing, was to make a book I wouldn't put down," Asher said.
Asher's book focuses on how rumors and gossip affect a teenage girl so much she decides to commit suicide. The book is written in transcripts of audiotapes the girl leaves behind. A classmate listens to the audiotapes and reacts to the reasons the girl chose to end her life.
"There's rumors about people, and then once you read the book, you can see how the rumors affected others," said Mia Mondora, a 14-year-old eighth-grade student at Struthers.
Mia and the other students worked on multiple projects in class to make a personal connection with the book. They made books and soundtracks, wrote papers and produced videos. The students brought their projects in to show Asher and have him autograph them.
"[The book] is meaningful to their lives," said Jo Nolfi, manager of youth services and programming for the library.
Asher also released a book with Carolyn Mackler titled "The Future of Us."