Ferrara attorney asks for exhumation of suspects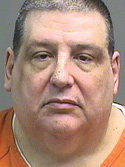 ---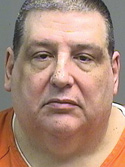 Photo
By Joe Gorman
Youngstown
The attorney for a man accused of murdering a family in their Canfield Township home in December 1974 has asked a judge to exhume the bodies of several suspects for DNA testing.
That is one of several motions filed Tuesday in Mahoning County Common Pleas Court on behalf of 64-year-old James Ferrara by Atty. Anthony Meranto.
Judge R. Scott Krichbaum is having a hearing on the case at 9 a.m. today.
Meranto also filed motions asking for the case to be dismissed and to dismiss counts of aggravated robbery and aggravated burglary.
Ferrara is accused of killing Benjamin Marsh, 33; his wife, Marilyn, 32; and their daughter Heather, 4. A 1-year-old son, Benjamin Marsh, was found unharmed crawling around in his mother's blood.
Ferrara was indicted by a grand jury in June.
Detectives with the Mahoning County Sheriff's office zeroed in on Ferrara as a suspect after matching fingerprints found at the crime scene with his.
Ferrara is serving a prison sentence for a double homicide in the Columbus area in 1983.
Meranto had stated at a Sept. 11 status hearing in the case that he was thinking of asking for exhumations, and Judge Krichbaum at the time labeled the request as "respectfully ridiculous."
In his motion filed Tuesday, however, Meranto said he was not provided until Friday with a lengthy list of suspects, and while some were dismissed outright or were mere hunches, some were investigated thoroughly.
Meranto said at the time former Sheriff Ed Nemeth, who was a detective on the case, had heard through an informant that someone wanted to steal a file for a witness that had information on the case.
Meranto's motion said detectives set up a sting operation with a fake file in April 1975, and three people were caught with that file at the Penn-Ohio Motel in North Lima; those three were Paul Parks, Robert Parks and another person. He said this proves that there were people who were serious suspects at the time of the crime and that he is not on a "fishing expedition."
In his motion, Meranto said DNA collected at the crime scene did not match Ferrara.
He did not name anyone he wants to be exhumed to have their DNA tested against the DNA found at the crime scene.
Meranto said both Paul and Robert Parks are mentioned in sheriff's files. Both have lengthy criminal records and Robert Parks was convicted of a double homicide in 1977 in Girard and died in prison in 2010.
Included in that motion are a series of sheriff's reports from March 1975.
The chief of GM security at the time advised sheriff's detectives that an informant said that he overheard two men talking in the Tropics Club bar on Market Street, and he overheard them talking about their participation in the crime, which was to look for a set of coins.
According to the report attached to the motion, however, the person who was responsible for planning the burglary did not know that the Marshes lived in the home and thought another family lived there.
In April 1975 a woman was mentioned in sheriff's reports as saying the home had been broken into before the Marsh family moved in and she got a look at the people who did it.
In his motion to dismiss, Meranto attached a list from sheriff's records with 167 people as suspects.
Some names have an "x" typed next to them, others have the word "prints" in cursive writing next to them, and others have notations next to them such as "too old," "too young," "in jail at time of incident."
A group of four men are all linked together by a line and the notations that they are suspects in another case, but there is also the notation printed besides their names, "gun is wrong."
Meranto asked for a continuance of 30 days for the case, which is scheduled to begin Oct. 21.
Meranto said he was given 1,000 pages of documents to examine Friday and he does not have time to examine them.
In his motion to dismiss, Meranto wrote that he thinks the failure to disclose that evidence until the trial is close at hand was deliberate by prosecutors to keep him from preparing a proper defense, and that rules of criminal evidence call for material to be given 10 days before trial is to start.