Miss Pisansky, Mr. Woodruff to exchange vows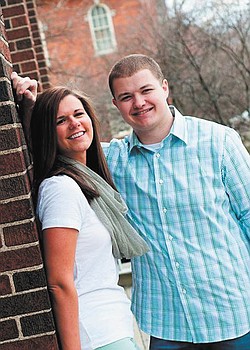 Photo
Jennifer Pisansky and J.D. Woodruff
David Pisansky of New Middletown and Cathy Kontely of Canfield are announcing the engagement of their daughter, Jennifer Pisansky, and J.D. Woodruff, both of Powell, Ohio.
John and Michelle Woodruff of Ashville, Ohio, are the parents of the future groom.
The couple are planning to exchange vows at 4:30 p.m. Oct. 26 at Riviera Golf Club, Dublin, Ohio, where an evening reception will follow. Invitations will be extended for both.
The bride-elect earned a bachelor's degree in political science and public administration from Capital University. She works in fundraising and special events for the American Diabetes Association in Columbus.
Her fiancé is a graduate of Capital University and is a chemist for Nestl USA in Dublin.