YSU still focused on crown despite loss of hurt Hundelt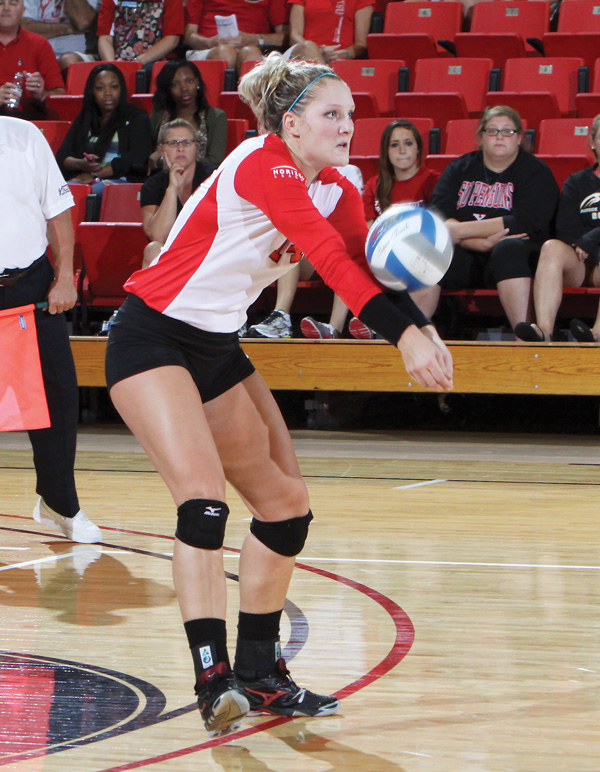 ---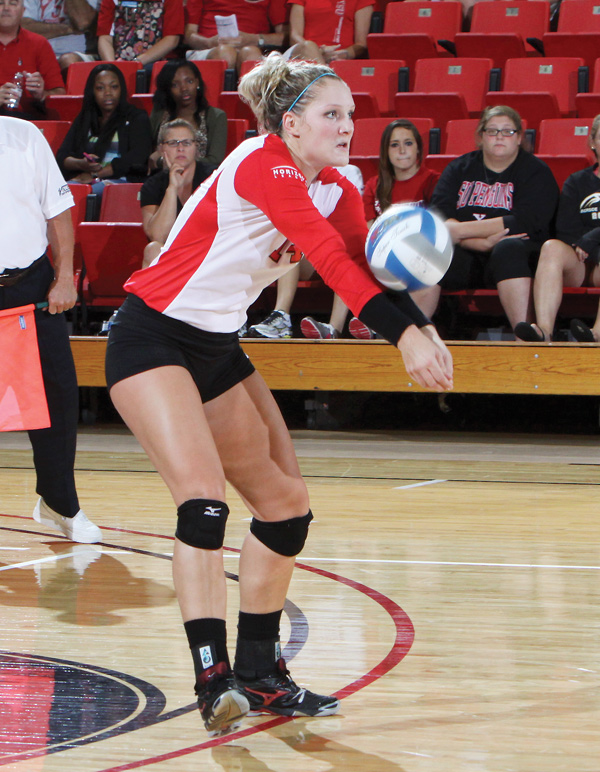 Photo
The Youngstown State volleyball team lost its best player, senior Missy Hundelt, to an ACL tear last Friday. But the Penguins will still try to make a run at the conference title, starting tonight at home against Valparaiso.
By Joe Scalzo
YOUNGSTOWN
When Youngstown State senior Erika West was asked about losing the Penguins' best player, Missy Hundelt, to a season-ending ACL injury, the second thing talked about how the team's goals haven't changed.
"Our goal at the beginning of the season was to be the conference champion," she said, "and it still is."
The first thing West talked about? How much she's going to miss playing with her.
"Missy is by far the best teammate I've ever played with and the best volleyball player I've ever played with," West said. "Her being out is very heart-breaking from my point of view, not just because of the changes to our team but because of the mentality Missy has, her passion for the game.
"For her to go out halfway through her senior year is very upsetting to me."
Hundelt, a first-team all-conference pick last year, injured her knee while landing on a kill attempt in the second set of last week's 3-1 loss at Oakland. YSU's trainers initially feared it was an ACL tear and those fears were confirmed by an MRI on Tuesday.
"It's a big loss," said YSU coach Mark Hardaway. "She's such a well-rounded player. She's one of our best attackers, one of our best defenders, one of our best passers and one of our best servers. And she's also a team captain. She has a very strong personality.
"She does a lot of things for us that'll be missed."
The bright side — if there is one — is the Penguins are better equipped to handle Hundelt's injury than YSU any team in years, something they showed by bouncing back Saturday to sweep Wright State.
With six seniors (three of those starters) and two junior starters, Hardaway said he believes his team can still compete with the Horizon League's best.
"It was good to see us bounce back against Wright State," Hardaway said. "The one thing we felt we had going into the season was depth. It was a big part of our team."
YSU (10-8, 2-1 Horizon League) entered this season with big expectations and was on its way to fulfilling them before Hundelt's injury. The Penguins swept defending champion Cleveland State on Sept. 27 — their first victory in a conference opener in 15 years — and recorded wins over Akron, Kent State and CSU in the same year for the first time.
"We felt like we were good enough to compete with those teams and beat them," Hardaway said. "It wasn't a surprise to our players."
After a six-day break, the Penguins play host to Valparaiso tonight and UIC on Saturday, so they've had a few days to adjust to life after Hundelt.
But, West said, it's going to take more than one player to replace Hundelt. It's going to take the whole team.
"It's devastating that Missy is not in, but hopefully everyone just steps up one spot to the next level," West said. "I think we're capable of doing that."