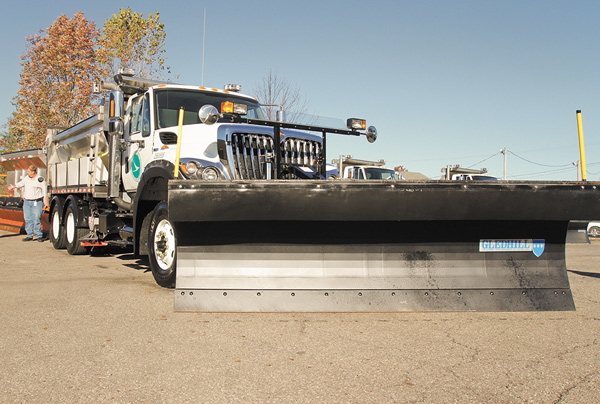 ---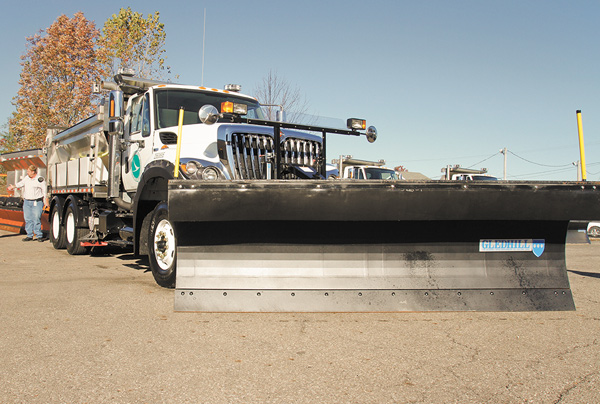 Photo
A tow plow is attached to an Ohio Department of Transportation truck as ODOT District 4 unveiled it Wednesday at the Mahoning County garage in Canfield. The tow plow is capable of clearing right and left lanes of roadways simultaneously.
By Jeanne Starmack
Canfield
Drivers on highways in Mahoning and Columbiana counties will have a new ally in the snow-fighting arsenal this winter.
The Ohio Department of Transportation District 4, which includes Mahoning, and District 11, which includes Columbiana, will share District 4's new tow plow.
The wide, orange plow, which can clear two lanes of highway at once, is on a trailer behind a regular plow truck. The driver uses hydraulic controls to swing the plow to the right. As it clears the right lane, the plow on the front of the truck clears the left.
If you get stuck behind it and want to get around it, you're out of luck.
But why wouldn't you want to follow it, wondered Justin Chesnic, District 4's public information officer.
"There's benefits to being behind it," Chesnic said Wednesday morning when the district unveiled the plow at the Mahoning County ODOT garage in Canfield. Obviously, he said, it will be safer in a snowstorm.
Give yourself a little extra time to get where you're going, he advised.
"Once the first snowstorm comes in, we have accidents," he said. "Use extra caution. Really pay attention."
The tow plow is new in the Youngstown area, Chesnic said, though the department has one in Ashtabula County, which typically removes 150 to 200 inches of snow each winter.
"They're used a lot in Canada and Europe," he said.
The plow has a salt hopper that can hold six tons along with the 10 tons in a hopper on the salt truck itself. A brine tank also is on the truck.
Chesnic said the plow will be more efficient because instead of having two drivers clearing two highway lanes, one of those drivers can be off clearing exit ramps.
Chesnic said ODOT will use the plow on all the highways in Mahoning: state Route 11, Interstate 680, Interstate 80 and Interstate 76.
The plow will travel down Route 11 to East Liverpool, he said.
Darcy Stitt, ODOT'S Columbiana County manager, said District 11 asked to share District 4's plow.
The districts partner with each other for using large equipment, she said.
District 4 will not use the plow in Trumbull County, except for across the line in the Girard area.
"Since it's going so far south, we need to conserve miles," Chesnic said.