Austintown bus crash being investigated by county engineer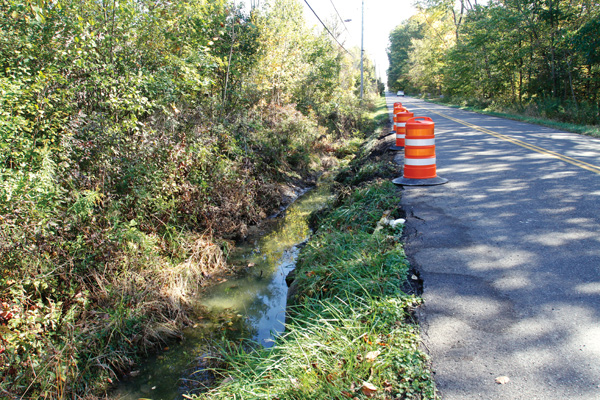 ---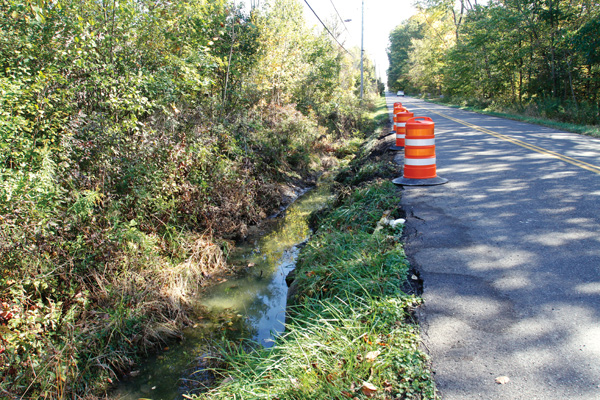 Photo
An Austintown school bus went off the road into this ditch, and landed on its side on New Road between Cider Mill Crossing and Herons Boulevard.
By Kalea Hall
austintown
Superintendent Vince Colaluca is asking the Mahoning County Engineer's office to investigate a Wednesday-morning bus crash.
The accident occurred just after 7 a.m. on New Road between Cider Mill Crossing and Herons Boulevard. Colaluca called the area "dangerous."
"In the future, we have to travel that road," Colaluca said.
The driver said the bus was right on the line at the edge of the road, and then it just went into the ditch, explained Colleen Murphy, transportation director for Austintown schools.
The road's narrow edge "just sucked him right off of the road," Murphy said.
Two students were on the bus, but there were no reported injuries.
The bus was retrieved from the ditch, but Murphy said she still is unsure whether it can be used again.
The Austintown Fire Department and police both responded.
Other buses were able to pick up the remainder of students needing bus transportation.
"The drivers truly work together as a team, especially when there is an emergency situation," Murphy said.
The driver of the bus was tested for drug and alcohol use, which is a standard procedure. The alcohol test came back negative; the drug test still is being processed.
Last week, an Austintown bus driver was cited by the Ohio State Highway Patrol for allowing three students to sit in a two-passenger seat.