What if car boss Mulally took over at Microsoft?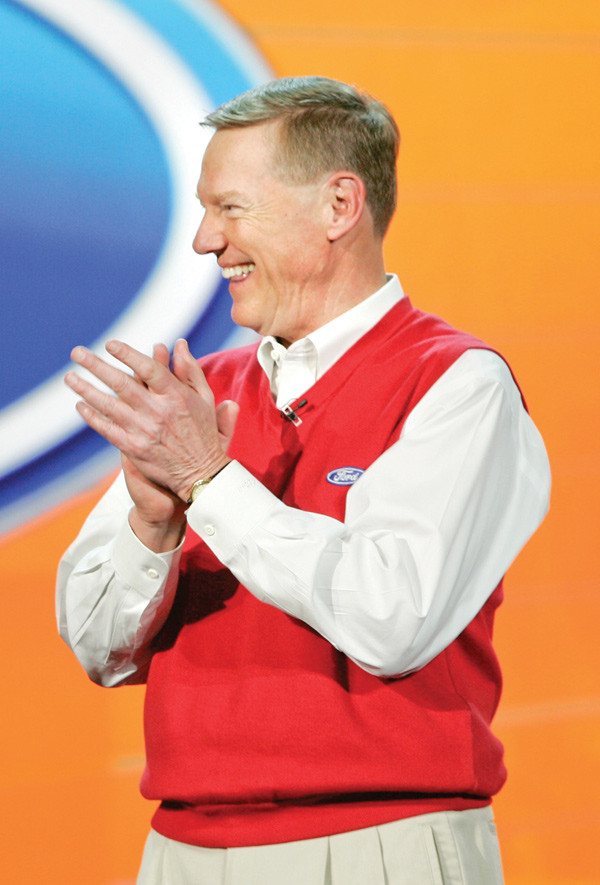 ---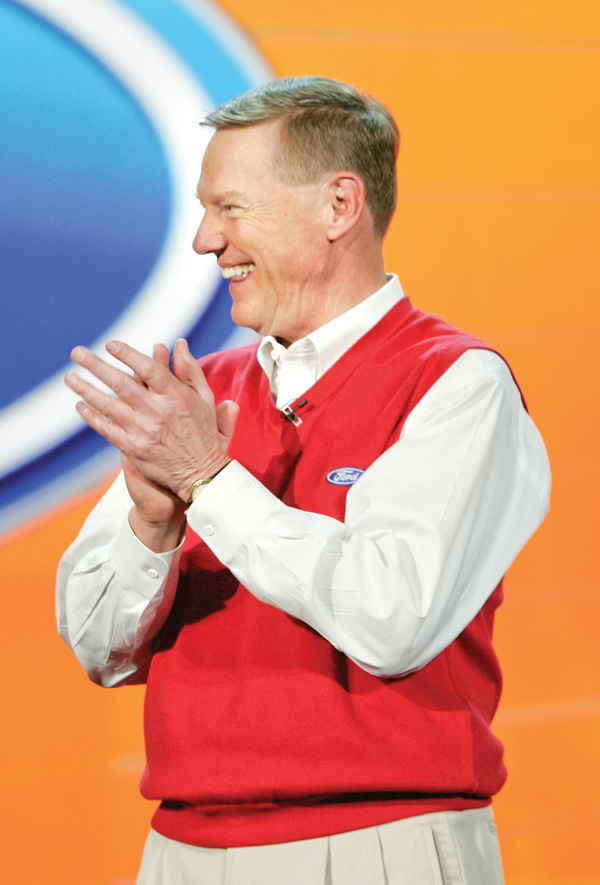 Photo
What if car boss Mulally took over at Microsoft?
Mulling Microsoft
By RYAN NAKASHIMA and DEE-ANN DURBIN
AP Business Writers
Back when Microsoft was the biggest name in technology, CEO Bill Gates leveled an attack on the auto industry: If carmakers were as innovative as computer companies, he said, a car would cost just $27.
That was 16 years ago.
Today, PC sales are falling as consumers show a preference for mobile devices, and Microsoft is struggling. Meanwhile, U.S. car companies are resurgent. General Motors, the world's No. 2 carmaker, is gaining ground on No. 1 Toyota. And Ford expects to see $8 billion-plus in profit this year.
It's a testament to the changing times that Microsoft reportedly is considering Ford Motor Co. chief Alan Mulally as CEO Steve Ballmer's replacement when he steps down in less than a year.
Mulally says he's made no changes to his plan to stay at Ford through the end of 2014. But he hasn't denied rumors that Microsoft is courting him. Ford's board of directors will gather in Dearborn, Mich., starting today. One of the items on the agenda will be a discussion of Mulally's future at the company.
Here are the pros and cons of Mulally's taking the wheel at Microsoft, a company whose stock price has been stuck in neutral:
THE PROS:
HE HAS FRESH EYES: As an outsider, Mulally could identify problems an insider might not see, such as Microsoft's culture of interdivisional competitiveness or the fragmentation of its businesses. While its lucrative enterprise-computing services rival its bread-and-butter Windows business in revenue, Microsoft is losing billions chasing Google with its own Bing search engine. The company has also booked hundreds of millions in losses on its Surface tablet computer.
HE'S BEEN HERE BEFORE: When Ford hired Mulally in 2006, the company was drifting. Its flagship moneymakers — trucks and SUVs — were suffering as consumers sought more fuel-efficient cars to combat rising gas prices. Similarly, Microsoft's still-dominant Windows operating system faces serious headwinds as consumers switch to tablets, a trend that threatens to scuttle its core business providing operating system software for PCs.
HE KNOWS MICROSOFT AND BALLMER: For a car executive, Mulally has unusually close ties to Microsoft. Microsoft's Windows Embedded software powers the Ford Sync dashboard entertainment system launched during Mulally's tenure.
THE CONS:
HE'S A SOFTWARE SOPHOMORE: As a trained aeronautical engineer with an MIT management degree, Mulally lacks the programming chops of the troops he would be leading.
HE'S OLD SCHOOL: At 68, Mulally would strike a grandfatherly presence among Microsoft employees. The average age of Microsoft workers is 34, according to compensation research firm PayScale Inc. While that's higher than companies such as Google (29) and Facebook (28), a younger leader may help Microsoft attract and inspire new recruits.
HE ALREADY HAS A LEGACY: Mulally has cemented his reputation and could retire from Ford into a lucrative world of speaking engagements and board positions.