Perricos run to honor their father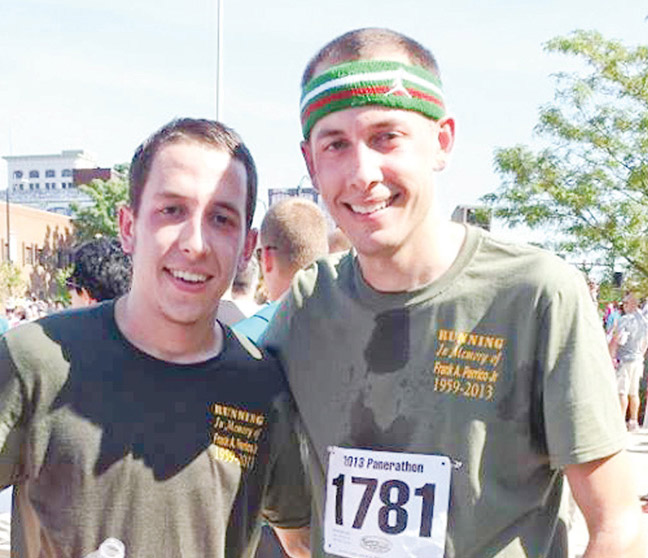 ---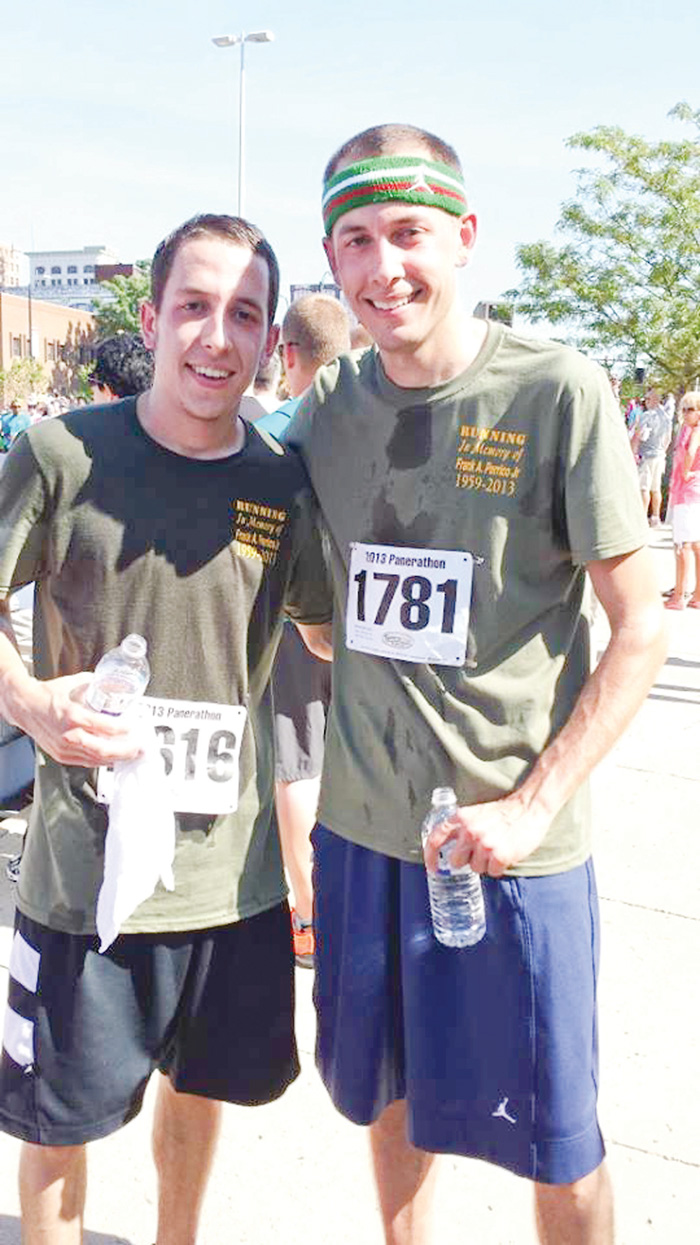 Photo
Anthony, left, and Nick Perrico will run in the 39th annual Youngstown Peace Race on Sunday in honor of their father, Frank, an avid runner who lost his 17-year battle with brain cancer in March.
By Brandon Judeh
YOUNGSTOWN
There's not a day that goes by that Perrico brothers Nick and Anthony don't think about their late father Frank who was an avid runner.
After battling brain cancer for 17 years, Frank succumbed to the disease in March. In honor of their father, the brothers will be running Sunday in the 39th annual Youngstown Peace Race.
Frank, who grew up on the West Side and attended Chaney High and Youngstown State University, never let cancer dictate his life.
"Anyone who knew our dad wasn't surprised that he beat the odds and lived as long as he did," Nick said. "His spirit and passion wouldn't allow him to let the cancer end his life early; rather, he decided he still had reasons to be here and things to accomplish."
Frank was well recognized in the city as he was very active in the community. He was the former president of the Youngstown Maennerchor and also a member of the Youngstown Dart Association in which he helped partner with Angels for Animals to raise awareness during an annual dart tournament.
"Because of his contributions to the Association, after his passing the yearly dart tournament was renamed in his name as a tribute to him," Nick said.
Despite his active lifestyle, Frank managed to find time to do one of the things he loved the most — running. He ran several times in the Peace race and loved running through Mill Creek Park.
"The level of competition is top notch in this race, so realistically a sub 40 minute finish would be a great tribute to our dad," Anthony said.
Nick, a 2003 South Range graduate, and Anthony, a 2008 Boardman graduate, work relentlessly, often running four or more miles to be able to better compete.
"I typically run four to six miles per day and like to mix in speed training throughout the week," Nick said. "It becomes a grind, but I know the end goal and that my dad is watching over us to keep us going."
Anthony said, "I run roughly four miles per day and do some weight training. Though it does get monotonous at times, we have been waiting all year for this race so that alone is enough motivation."
The brothers get a little competitive, according to Nick's girlfriend Sadie Hovis.
"They often finish in the top 10 and always finish side by side, but all of those races were just practice for their goal of winning the peace race," Hovis said.
The Perrico brothers will be making a donation to the American Cancer Society in Frank's name. To make a similar contribution, contact Nick at 440-855-7794 or Anthony at 330-261-8813.