Youngstown likely to pick investigator today in harassment allegation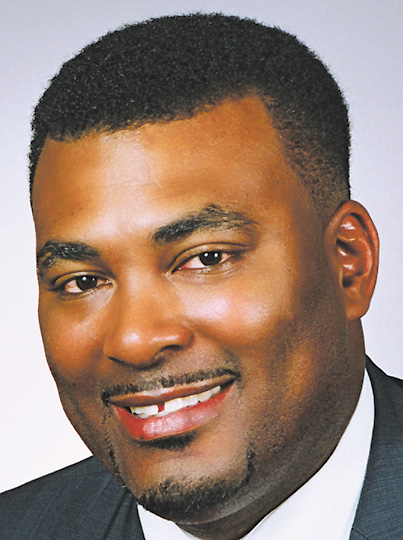 ---
Kitchen Documents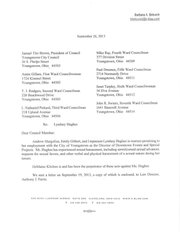 Document
Letters regarding the alleged sexual harassment of Lyndsey Hughes during her tenure with the City of Youngstown.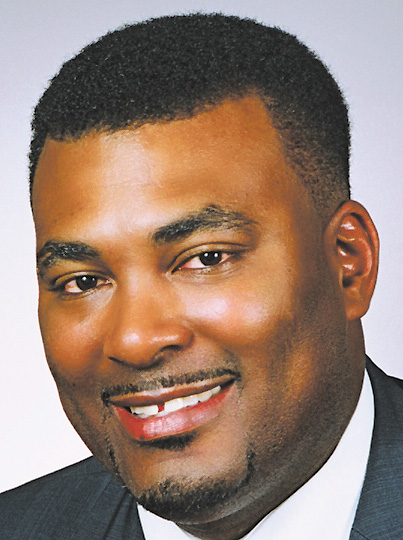 Photo
YOUNGSTOWN
The city will select an investigator, likely today, to examine the sexual harassment claim filed by a city council employee against DeMaine Kitchen, the mayor's chief of staff/secretary and a mayoral candidate.
"I'm on schedule to make a selection" today, barring unforeseen circumstances, said city Law Director Anthony Farris.
This is the first time the city is hiring a non-city employee to investigate sexual harassment complaints since council adopted a policy on the matter in 1999.
Based on the high profile of Kitchen's position, Farris said it's best to hire someone not employed by the city as the investigator.
Lyndsey Hughes, the city's downtown director of events, special projects and marketing, contends Kitchen, the 2nd Ward councilman before joining the administration of Mayor Charles Sammarone in August 2011, has sexually harassed her on and off since January 2011.
Kitchen strongly denies the claims.
"We're proceeding with some form of an investigation by the city," said Andrew Margolius, one of Hughes' three Cleveland-based attorneys. "We hope that it will be conducted in a thorough and fair manner."
Kitchen, an independent mayoral candidate, said he is "confident a fair and impartial investigation would clear me of any wrongdoing."
Kitchen also questioned the timing of the claim — five weeks before the Nov. 5 mayoral election — and that Hughes is a supporter of John McNally IV, the Democratic nominee for mayor.
Margolius said, "We deny any motive in terms of political gain. That's not the purpose here. Our sole purpose is to file a harassment charge with the city because of what we've perceived as harassment and retaliation."
The "retaliation" claim is a belief by Hughes that she was suspended without pay for five days in July after Kitchen went to her office July 2 and talked to her "about her physical appearance and his attraction to her. He then smoothed his trousers over his" genitals, according to a Sept. 13 letter from Margolius and Barbara Belovich, another attorney for Hughes.
In letters received Friday from council members, Belovich wrote that Hughes "has experienced sexual harassment, including unwelcomed sexual advances, requests for sexual favors, and other verbal and physical harassment of a sexual nature during her tenure" from Kitchen.
Kitchen denies he ever harassed Hughes and said the July 2 incident didn't happen.
Under the city's sexual harassment policy, once an investigator is selected, that person will interview Hughes, Kitchen and others "identified as having some relevant information concerning any aspect of the occurrence(s)," which likely would include Sammarone, who had a January 2011 meeting, when he was council president, with then Councilman Jamael Tito Brown, Hughes and Kitchen.
Sammarone should have conducted an investigation rather have the meeting, Hughes' attorneys wrote in the Sept. 13 letter to Farris.
The investigator then will prepare written statements containing the information obtained in the interviews. Once the facts are gathered, a report is issued and the investigator meets with the "law director, the mayor or his designee to implement the appropriate course of action."
Farris said he didn't know how long the investigation would take.
"As long as everyone cooperates, it should go well," he said.
More like this from vindy.com