Stocks fall as fears of protracted shutdown grow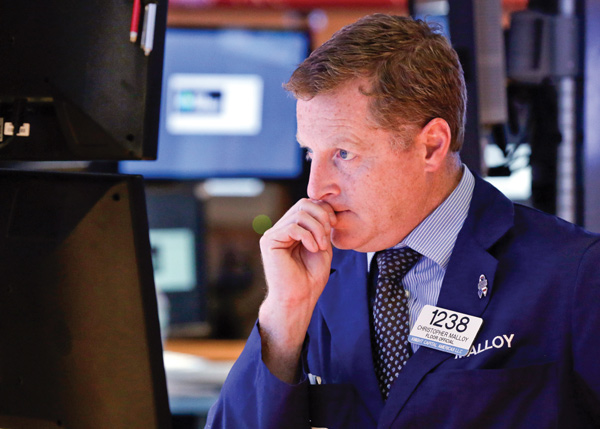 ---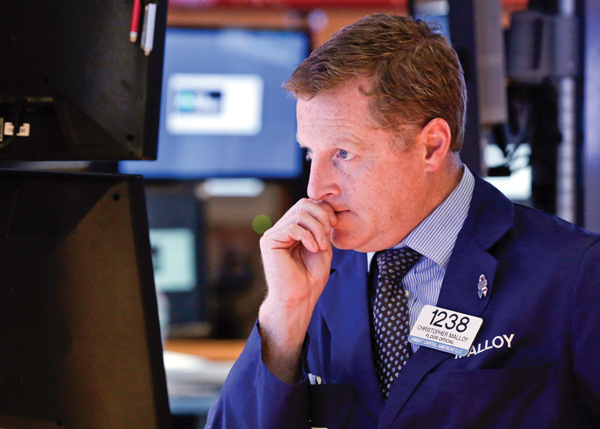 Photo
Trader Christopher Malloy works on the floor of the New York Stock Exchange on Wednesday. The stock market closed slightly lower as investors weigh the possibility that political gridlock may keep the government partially closed for some time.
Associated Press
NEW YORK
Fear of a protracted U.S. government shutdown is making global investors increasingly nervous.
U.S. and European stock markets fell Wednesday as investors and world leaders worried about the threat to the global economy. Europe's top central banker called the partial shutdown "a risk if protracted." Boston's Federal Reserve Bank president cited the budget battle as a reason the Fed refused to pull back its economic stimulus last month, and President Barack Obama appeared on financial network CNBC to urge Congress to pass a budget and avoid derailing the nation's economic recovery.
After shrugging off the first day of the shutdown Tuesday, Wall Street made it clear on the second day that it was more and more nervous that the budget fight could turn into something worse, a failure to raise the nation's borrowing limit.
"I'm not going out there and beating my chest and saying the world is coming to an end here," said Brad McMillan, the chief investment officer at Commonwealth Financial, an investment adviser. "But we face the possibility for significantly greater disruptions."
The looming crisis has been growing for weeks.
The political gridlock could prevent the U.S. government from borrowing more money to cover its bills and pay back creditors later this month. The financial market sees that as a disastrous move that could send the U.S. into recession.
On Wednesday, the major indexes opened sharply lower, as U.S. lawmakers appearing unwilling to yield.
"The markets are sending a loud message to Washington lawmakers to get their act together and resolve the budget crisis," said Peter Cardillo, chief market economist at Rockwell Global Capital.