Tallmadge officials share their JEDD success story with those in the Valley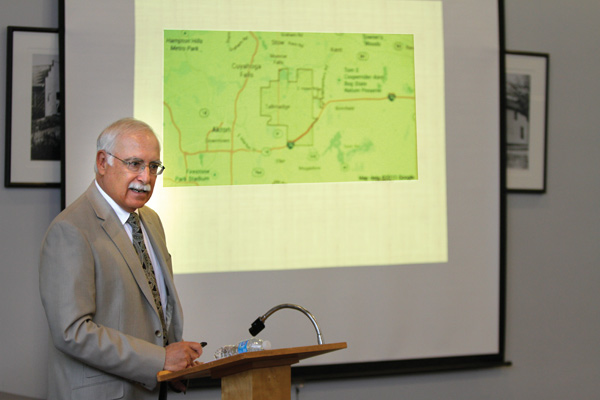 ---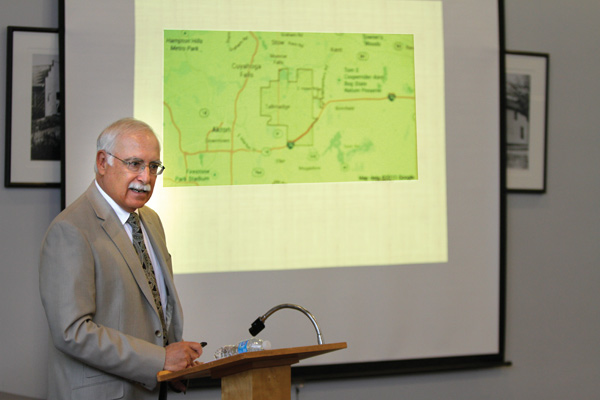 Photo
Tom Pascarella, Tallmadge's city administrator, discusses the success of joint economic development districts at a forum in Liberty. The Youngstown/Warren Regional Chamber sponsored Tuesday's event.
LIBERTY
Officials with the city of Tallmadge told government officials from the Mahoning Valley how a joint economic development district deal with a neighboring township improved the finances of both communities.
But the JEDD deal that Tallmadge, a city primarily in Summit County with a portion in Portage County, has with Brimfield, a Portage County township that it borders, is unlikely to occur in this area. That's because Tallmadge's JEDD takes in two-thirds of the township and includes existing businesses.
Efforts for local JEDD agreements have gone nowhere.
"There's real resistance here to doing JEDDs with existing businesses," said Tony Paglia, Youngstown/Warren Regional Chamber's vice president of government and media affairs.
The chamber sponsored Tuesday's JEDD forum at the Liberty Township Administration Building.
A JEDD allows the taxation of workers and companies to be split between cities or villages and townships at businesses in those townships in exchange for infrastructure development.
Tom Pascarella, Tallmadge city administrator, and Pat Sauner, its community development director, told the audience of about 40 people that the relationship between their city and Brimfield was terrible when officials with the communities got together about a decade ago to figure out how to create a JEDD that would benefit both.
"I can't think of a worse relationship than the one that existed between" the two, said Pascarella, a Girard native.
But the two communities agreed to the JEDD in 2003 that permits them to split an income tax on those working in the JEDD location. The income tax started at 0.25 percent and increases — it's at 1 percent now — until it reaches 2 percent over a 20-year period.
The tax generated $904,000 in income tax last year.
"No one wants to pay more income tax, but we explained the benefits" and it's been a success, Sauner said.
Tallmadge is thriving with a $5.8 million fund balance and has spent millions on infrastructure improvements as well as a community center and a pool, Pascarella said.
Austintown has refused to consider a JEDD with Youngstown for a racino, but Boardman officials have expressed interest in talking with the city about possible districts.
"We're at the stage where we're gathering information," said Boardman Trustee Tom Costello. "We believe we have to listen and see what are the benefits to businesses to forming a JEDD."
Boardman also could consider JEDDs with other surrounding communities such as the village of Poland and the cities of Canfield and Struthers, Costello and township Administrator Jason Loree said. The two were among those at the chamber event.
"We want to hear what's out there," Loree said. "We are fact-finding and seeing how it will impact our community."
Youngstown Councilwoman Janet Tarpley, D-6th, who also attended the forum, said, "If more people came to events like this to learn about JEDDs, they'd feel more comfortable about them. We should do this with new businesses first to build a trust, and once that starts, then we can look at existing businesses if it's good for both communities. It makes more sense for new businesses at first."