Tracey Schmid, Michael Peluso rites are set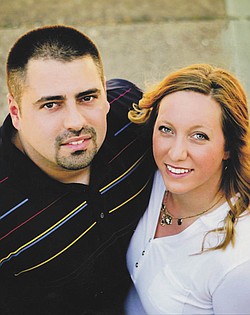 Photo
Michael A. Peluso and Tracey N. Schmid
Tracey Nicole Schmid and Michael Anthony Peluso, both of Vermilion, Ohio, are engaged.
Her parents, Roger and Katherine Schmid of Boardman, and his parents, Arthur and Diana Peluso of Poland, are announcing the event.
St. Charles Church in Boardman will be the setting of the 1:30 p.m. Oct. 12 ceremony. An evening reception will follow at The Embassy in Struthers. Invitations will be extended for both.
The couple graduated from Youngstown State University with bachelor's degrees in business administration.
The bride-elect is assistant manager at Sam's Club in Elyria, Ohio.
The prospective groom is assistant manager at Sam's Club in Sandusky.