Youngstown man beaten to death on Shirley Road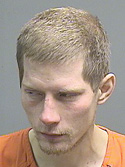 ---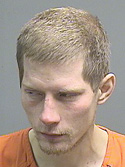 Photo
By Joe Gorman
YOUNGSTOWN
Police say a man found in his Shirley Road driveway early Thanksgiving morning was beaten to death.
Officers arriving at the home of 70-year-old Dennis Simmons in the 2400 block of Shirley Road found him nude, unresponsive and covered in blood, reports said.
A man who was in the home, 33-year-old Leo Kellish, then came outside wearing nothing but underwear, his hands and body covered in blood, and demanded that police read him his rights, saying he acted in self-defense, reports state.
He was held at gunpoint by the first officer at the scene until backup arrived. Kellish was taken to the Mahoning County jail and is expected to be arraigned today in Youngstown Municipal Court on a charge of aggravated murder.
A woman who lives across the street a few doors down said she helped care for Simmons. She held an infant while family milled around in her home and said she was in shock over Simmons' death.
"He was a beautiful person and never did anything to hurt anybody," said the woman, who asked that her name not be used. "It's just hard to really explain. He was very compassionate, very lovable."
Reports say officers were called to the address around 3:20 a.m. on a report of a man's body lying in a driveway. When they arrived, they found Simmons' body in the drive of his home, which is decorated for the Christmas season.
Court records show that Kellish was arrested for domestic violence in 1999 and pleaded guilty in Mahoning County Common Pleas Court in 2000, but sentencing information was unavailable Thursday. He also pleaded guilty to domestic violence in 2007 and was sentenced to probation, then was given prison time later after he violated his probation, according to court records.
In 2008, he was sentenced to a year in prison after pleading guilty to a charge of harassment by an inmate.
The last homicide in the city was Nov. 16, when 25-year-old Elliot Stewart was shot and killed outside a Southern Boulevard business and his brother was wounded. Police have a suspect in that case and have issued an arrest warrant for Lavelle Stanley, 24, but have not been able to find him.