Givens-Tietz engagement announced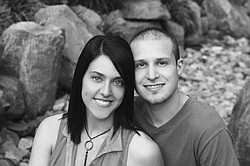 Photo
Alexandria L. Givens and Trey L. Tietz
SOUTHINGTON
Alexandria Lynn Givens and Trey Lee Tietz, together with their families, are announcing their engagement.
Amy L. Arnold of Southington is the mother of the bride-elect.
Parents of the future groom are Mr. and Mrs. Martin L. Tietz, also of Southington.
The couple are planning a 3 p.m. open wedding June 28, 2014, at Southington Christian Church. Invitations will be issued for a reception to follow at Enzo's Restaurant and Lounge in Warren.
The future bride is pursuing a bachelor's degree in nursing from Herzing University and is employed by St. Joseph Health Center in Warren.
Her fianc is pursuing a doctor of pharmacy degree from Wilkes University. He is employed by CVS and Fino's pharmacies.