Miss Sodomora, Mr. Harisis set wedding date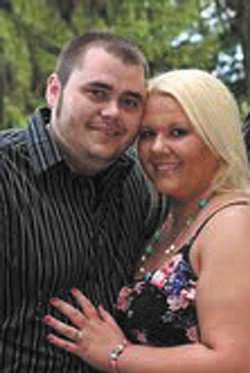 Photo
Dimitri Harisis and Angelina Sodomora
Michael Sodomora of Youngstown, Renee Sodomora of Mineral Ridge and George Harisis of Okolona, Miss., are announcing the engagement of their children, Angelina Sodomora of Youngstown and Dimitri Harisis of Campbell.
The late Sherri Harisis is the mother of the future groom.
The couple are planning a 2 p.m. ceremony May 31, 2014, at Archangel Michael Greek Orthodox Church in Campbell. A reception will follow at Mr. Anthony's in Boardman. Invitations will be issued for both.
Miss Sodomora received a bachelor's degree in nursing from Youngstown State University. She is a registered nurse at St. Elizabeth Health Center in Youngstown.
Her fiancé graduated from New Castle School of Trades with an associate degree in automotive technology. He is a detailer for Mike's Prestige Detailing in Youngstown.