Meredith Hill, Corey Gruelle are engaged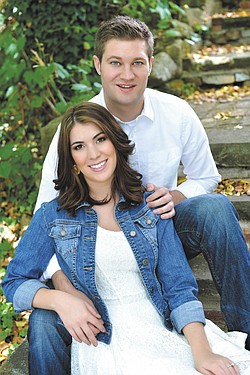 Photo
Meredith Hill and Corey Gruelle
POLAND
Sharron Hill and Jeffrey Hill, both of Poland, are announcing the engagement of their daughter, Meredith Hill, and Corey Gruelle, both of Columbus.
J. Kevin and Carol Gruelle of Poland are the parents of the future groom.
Plans are being made for their 4:30 p.m. marriage on April 12, 2014, at Poland Presbyterian Church. A reception will follow at Youngstown Country Club. Invitations will be extended for both.
The bride-elect is a graduate of Ohio University, where she received a degree in communications and business. She works as a recruiting specialist for Nationwide Children's Hospital in Columbus.
Her fiancé earned a degree in strategic communications from Ohio State University. He works as a manager at PPG Pittsburgh Paint in Columbus.