Dull-Morrison wedding plans set for Dec. 28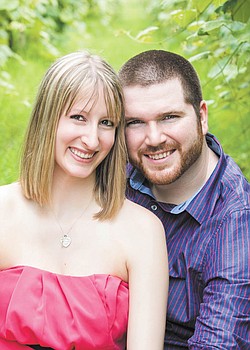 Photo
Christine B. Dull and Patrick B. Morrison
Atty. and Mrs. J. Terrence Dull of Niles and Mr. and Mrs. Thomas Morrison of Williamsport, Pa., announce the engagement and upcoming marriage of their children, Christine B. Dull and Patrick B. Morrison.
The couple will be united in marriage Dec. 28 at St. Rose Church in Girard. Invitations will be issued for the ceremony and for a reception to follow at Ciminero's Banquet Center in Niles.
The couple graduated from Lake Erie College of Medicine, where both received doctor of pharmacy degrees.
The bride-elect works at Rite-Aid in Cambridge, Ohio, and her fiancé works at CVS in Coshocton, Ohio.