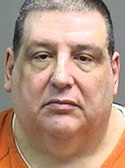 ---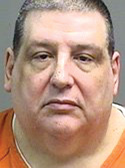 Photo
By Joe Gorman
YOUNGSTOWN
After almost 39 years, Frank Boyle's hands shook as he identified crime-scene photos Monday of his best friend's wife and 4-year-old daughter who were brutally murdered in December 1974.
Boyle was the last witness to testify before Judge R. Scott Krichbaum on the first day of testimony in Mahoning County Common Pleas Court in the case against 64-year-old James Ferrara, who is accused of murdering Benjamin Marsh, 33; his wife, Marilyn, 32; and their 4-year-old daughter, Heather, at their South Turner Road home in Canfield Township on Dec. 13, 1974.
Their 1-year-old son, Christopher, was found more than a day after his parents were murdered, crawling in his parents' blood.
Boyle was at the home because he worked with Ben Marsh in security at the General Motors Lordstown plant and officials there asked him Dec. 14 to check on Marsh because he had failed to show up for his previous shift.
Boyle testified that he arrived just as Marsh's parents also pulled in and they saw movement inside the home. Once they got inside they found it was Christopher, who was still in his snowsuit caked in his mother's dried blood. Boyle found Marilyn, and Heather and Marsh's father found his son murdered in another room.
Boyle identified a set of photographs taken of the bodies and his hands shook as he viewed them.
A jury of seven women and five men were seated by late afternoon Monday to hear the case.
Ferrara was indicted in June for the murders after his fingerprints were matched in 2009 by detectives reopening the case with prints found at the crime scene.
He was never a suspect in the case before his prints were found.
He is serving a prison sentence for a double homicide he was convicted of in the Columbus area in 1983.
In her opening statement, Assistant Prosecutor Rebecca Doherty said Marilyn Marsh had just returned home with her children from the grocery store and a trip to the dentist but her husband already was dead and his killer still was in the house.
"We don't know how long it was before Marilyn realized someone else was in the house with her," Doherty said.
Marilyn was shot in the back of the head. Heather was beaten to death with an object that appeared to be a pistol. It happened so fast the family was still in their winter coats when they were found. The dried blood on Christopher made it hard to get his snowsuit off him, Doherty said.
"They literally had to cut his clothes off him," Doherty said.
Doherty told jurors Ferrara and Marsh both worked at the plant at the same time but Ferrara told detectives when they interviewed him he never knew Marsh and had never been to his house.
Doherty also told jurors they would learn how crime-scene evidence and fingerprints were collected in 1974.
Atty. Kristie Weibling, who made an opening statement for Ferrara, said detectives at the time compiled a list of 167 suspects and Ferrara's name was never on that list.
She also said they kept exhaustive notes and had several conferences to talk about the case and Ferrara's name was never mentioned.
She said a cigarette butt found at the scene was tested for DNA, and Ferrara's DNA is not on it, and a partial set of prints on the cigarette butt also do not match Ferrara.
Doherty never gave a motive for the slayings in her opening statement.
She did ask Marsh's brother William if his brother had ever talked of his work, but William Marsh said his brother answered him by saying, "that's something I can't talk about."
Boyle also worked in security with Marsh and he was asked if he knew Ferrara, who was a union official at the plant in 1974. Boyle said he never heard of Ferrara.
After the bodies were discovered, he said he tried to calm down Marsh's mother before taking Christopher to his home, where they removed his clothes and cleaned him up and fed him.
"Mrs. Marsh was pretty upset," Boyle testified. "She kept asking, 'Why?'"
Testimony is expected to resume today.