Jury selection begins in 1974 triple homicide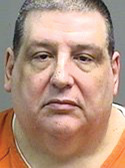 ---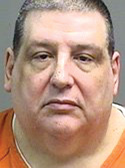 Photo
By Joe Gorman
Youngstown
It has taken almost 40 years, but a man prosecutors think murdered a Canfield Township family in 1974 will stand trial for their deaths.
Jury selection is scheduled to begin today in the courtroom of Mahoning County Common Pleas Court Judge R. Scott Krichbaum for 64-year-old James Ferrara, accused of the Dec. 14, 1974, slayings of Benjamin Marsh, 33; his wife Marilyn, 32; and their daughter, Heather, 4, inside their South Turner Road home.
Deputy sheriffs who arrived at the home found the couple's son, Christopher, 1, unharmed and crawling in his mother's blood.
Immediately after the crime, the hunt for the killers was a prime focus for investigators and was Page One news. The case also involved two future county sheriffs: Ed Nemeth, a detective assigned to the case and Phil Chance, one of the deputies who responded and discovered the bodies.
Ferrara was indicted in June after detectives at the sheriff's office reopened the case after a 2009 match of a fingerprint from the crime scene with Ferrara, who is serving a prison term for a double homicide he was convicted of in 1983 in Worthington.
Since Ferrara was indicted, the most prevalent question dogging prosecutors is the motive for the murders, but they have not provided any answer to that question. Marsh was a security guard at the General Motors plant in Lords- town at the time he was killed, and Ferrara also worked there at the time. Ferrara was not a suspect until the fingerprint match in 2009.
There was no shortage of suspects at the time. Case files handed over to defense attorneys for Ferrara show more than 100 suspects, though some were more serious than others. Pretrial hearings revealed a sting operation in 1975 when detectives learned that a pair of brothers and another person wanted to steal a file of a witness in the case.
The brothers – Paul and Robert Parks – and the other person were caught but there is no evidence of what became of that. The brothers had lengthy criminal records, and Robert Parks was convicted of a double homicide in Girard in 1977 and died in prison in 2010.
Ferrara's attorney, Tony Meranto, asked for permission to exhume the corpses of some suspects to do DNA tests but Judge Krichbaum denied that motion. Meranto also asked to exclude fingerprint evidence from the case because the person who collected it for the state Bureau of Criminal Investigation is dead and can not be cross examined, but Judge Krichbaum also denied that motion.
The bill of particulars prosecutors filed in the case says that Ferrara broke a window and kicked in a door while Benjamin Marsh was home and then shot him. The bill says he then shot and beat Marilyn Marsh and beat Heather to death. It also says he stole Marilyn Marsh's car and abandoned it at the Kmart on Mahoning Avenue in Austintown.
At the time, speculation centered on Marsh's job at GM and the possibility that he was investigating illegal activity at the plant when he was killed.
A pool of 36 jurors will be summoned to Judge Krichbaum's court to be interviewed to hear the case. Judge Krichbaum had said at an earlier pretrial hearing that he hopes to have the jury selected this afternoon.