Ashley Senary, Bryan Dahlberg set wedding date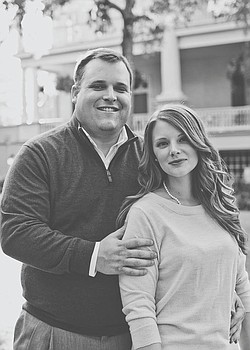 Photo
Bryan Dahlberg and Ashley Senary
Ashley Senary and Bryan Dahlberg, both of San Antonio, Texas, are engaged, her parents, Jim and Debbie Senary of Boardman, are announcing.
The parents of the prospective groom are Peter and Beth Dahlberg of Fort Worth, Texas.
The wedding will take place at 4:30 p.m. March 8, 2014, at Escondido Golf and Lake Club in Horseshoe Bay, Texas, where a reception will follow, both by invitation.
Miss Senary, originally of Boardman, received bachelor's and master's degrees, both in political science, from Ohio University. She received her juris doctorate from the University of Wisconsin Law School.
She is a complex commercial litigation attorney in the San Antonio office of Norton Rose Fulbright, where she specializes in banking and securities litigation. She also serves as a member of the board of trustees of the San Antonio Playhouse and as a member of the Ohio University Honors Tutorial College Board of Visitors.
Mr. Dahlberg graduated from the University of Texas with a degree in philosophy and obtained his juris doctorate from The University of Houston Law Center.
He practices education law in San Antonio at the law firm of Schulman, Lopez & Hoffer LLP, where he specializes in charter and public school litigation.