ValleyCare Northside nurses without contract since July 19, 2012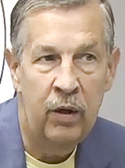 ---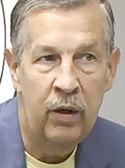 Photo
YOUNGSTOWN
ValleyCare Northside Medical Center's registered nurses on Thursday overwhelming approved their union's new long-term strategy aimed at getting a work agreement with the hospital.
The nurses, members of the Youngstown General Duty Nurses Association, met at 8 a.m., noon and 4 and 8 p.m. at Teamsters Local 377's hall to learn about, discuss and vote on the new strategy, and to pick up lawn signs that read: "Youngstown Nurses: We care for you."
Eric Williams, YGDNA president, said nurses at the 8 a.m. meeting approved the new strategy, which he would not immediately make public. Williams said the strategy would be rolled out in the near future.
He said that while the membership previously gave the union negotiating committee the authority to call a strike, that issue was not on the agenda of Thursday's meeting.
The registered nurses and other employee groups at Northside have been hit with layoffs in October and August of this year.
In October, ValleyCare Northside eliminated 56.4 full-time equivalent positions affecting union and nonunion employees and said it was combining several care units to improve efficiency.
A full-time equivalent, or FTE, is the combination of part-time positions that equal a full-time position.
In a letter to employees and volunteers dated Oct. 30, Kirk Ray, Northside chief executive officer, said several health care units would be restructured, including combining holding areas for Same Day Care and Post Procedure Care into one unit and combining the orthopedic and medical/surgical units.
As a result of the restructuring, 56.4 FTEs would be eliminated, primarily affecting positions in nursing, respiratory, imaging and laboratory areas, Ray said.
This was the second round of layoffs at Northside in a three-month period.
Early in August, the hospital said it would lay off 77 FTE staff members, including six or seven registered nurses. As with the October layoffs, ValleyCare would give no timetable for the layoffs nor would it reveal how many actual employees would lose their jobs.
Further, Williams said, about 50 nurses, representing about 10 percent of YGDNA's membership, have left the medical center to work elsewhere, further reducing the patient-care staff.
The YGDNA's members at Northside, who previously numbered about 480 and who have been working without a contract since July 19, 2012, conducted a one-day strike Sept. 24. Upon returning to the hospital the next day, the RNs found they were locked out for varying periods of time ranging from 72 hours to a week.
After the strike, the nurses voted to reauthorize their union negotiating committee to call another strike against the hospital if deemed necessary.
The union says its major issues revolve around staffing and the lack of specific language in the hospital's final offer giving nurses an unfettered voice in patient care as in its previous contract.
The hospital says its final offer to the nurses does not inhibit them from speaking out on patient care.