Ewing named co-chairwoman of TechBelt Initiative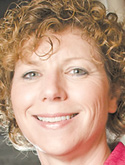 ---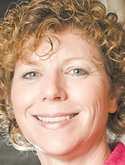 Photo
Staff report
Youngstown

The Youngstown Business Incubator's chief operating officer, Barb Ewing, has been elected to serve as a co-chairwoman of the TechBelt Initiative, a tri-state effort to revitalize and modernize the regional economy.
Ewing will stay in her current position at the YBI. Her new role at the initiative is voluntary, she said in an email.
Ewing replaces Eric Planey, formerly of the Youngstown/Warren Regional Chamber, who left earlier this year for a job in New York.
"Barb is an excellent choice to continue the important work of the TechBelt Initiative. Her exceptional experience and dedication will continue to enhance our efforts to build broad collaboration among economic development stakeholders across the TechBelt region," said DeWitt Peart , co-chairman of the initiative.
That region encompasses Ohio, Pennsylvania and West Virginia.
The initiative is a regional collaboration among private industry, nonprofit organizations and universities, aimed at building a technology and knowledge-based economy that will help position the tri-state area for growth.
As a co-chairwoman, Ewing will help to oversee those efforts.