Miss Muscatello, Mr. Thomas set rites in spring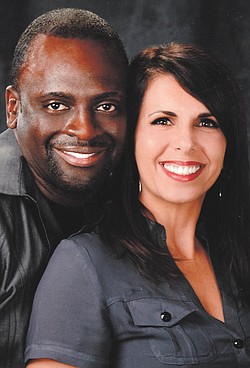 Photo
Richard D. Thomas and Gina M. Muscatello
Joanne Miller of Hubbard and Barbara J. Thomas of Austintown are announcing the engagement of their children, Gina M. Muscatello of Boardman and Richard D. Thomas of Austintown.
Her father is Joe Muscatello of Austintown and his father is Richard Lewis of Boardman.
New Jerusalem Fellowship Church in Warren will be the setting of the April 12, 2014, ceremony. A reception will follow at Antone's Banquet Center in Boardman. Invitations will be issued.
The bride-elect received a bachelor's degree in business administration from Youngstown State University. She is chief financial director of XCD Management Services LLC in Boardman.
Her fiancé attended the University of Phoenix and is a service sales representative for Cintas in North Jackson.