Struthers returns to form for first playoff win since 1999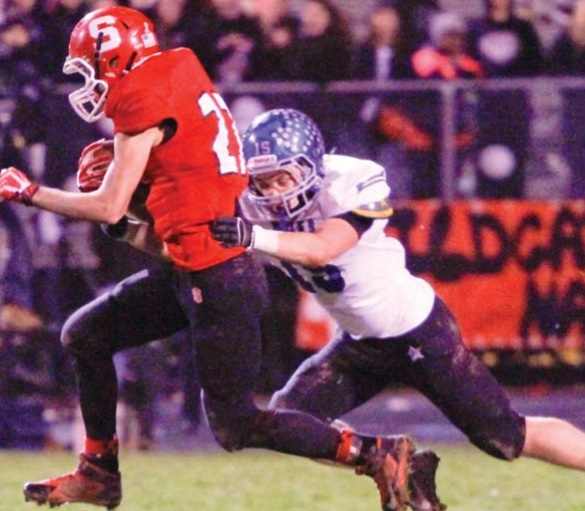 ---
By Tom Williams
Lakeview vs. Struthers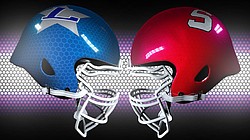 Video
The Lakeview Bulldogs play against the Struthers Wildcats.
STRUTHERS
After being shut out in the first half of their first playoff game in 14 years, Struthers High senior running back Nick Pollifrone admitted that the Wildcats were "obviously frustrated."
The mood didn't improve when Lakeview gobbled up nearly seven minutes on the first possession of the second half.
But when the Wildcats finally got their hands on the ball, head coach Curt Kuntz sent out some beefier players like fullback Braxton Koup to help block.
Twelve plays later, Pollifrone scored a 3-yard touchdown, propelling Struthers to a 14-3 win over the Bulldogs in a Division IV Region 11 quarterfinal.
"For all of us seniors, this is such an amazing feeling," Pollifrone said. "We've worked our butts off for ... forever. Hard work pays off."
The Wildcats' reward will be a regional semifinal against Cardinal Mooney on Friday at a site to be announced on Sunday.
It was the first Struthers playoff victory since a 27-20 win over Campbell in 1999.
The victory was anything but certain as Lakeview (7-4) limited the Wildcats (9-2) to 83 yards rushing in the first half. Late in the second quarter, Jake Pishotti's 22-yard field goal gave the Bulldogs a 3-0 lead that they nursed until 4 seconds remained in the third quarter.
"We left some plays out there on the field, but I can't be more proud of our guys," said Lakeview coach Tom Pavlansky, whose team lost its first three games, then won seven straight All-American Conference, National Division games.
Pishotti's field goal was set up by sophomore quarterback Angelo Marino's 59-yard run to the Struthers 12. On a third-and-2 play, Marino ran hard to the left sideline, then cut sharply across the field. Stopping him were defensive back Anthony Farkas and linebacker Temeko Holness.
"Angelo is a special player," said Pavlansky of his quarterback, who rushed for 117 yards.
Things changed in the second half.
"They went to more of a heavy package, some bigger bodies in there," Pavlansky said. "We had trouble stopping them."
Ahead 7-3, the Wildcats forced a three-and-out series, then drove 61 yards on 13 plays. Senior running back Luke Witkowski sealed the victory with a 5-yard touchdown run with 4:43 remaining.
"We couldn't wait to get back on the field," said Witkowski, who rushed for 148 yards on 25 carries. "Lakeview had a strong defense."
A key play on that drive came on a third-and-9 play from the Lakeview 49. Struthers quarterback Gary Muntean dropped the shotgun snap, picked up the ball, looked downfield and fired to tight end Cameron Suchora for a 12-yard gain.
"I was looking around [thinking], 'Geez, this is going to be a crap play, just eat it,' " Muntean said. "Then he pops open.
"He just threw his hand up and I was like, 'Well, OK, we've got something to work with here,' " the senior quarterback said. "I just did my job, got it too him. Great momentum swing."
As big as those plays were, Kuntz credited his defense, which limited the Bulldogs to 63 yards in the second half.
"Every game that we've won, it's been because of our defense giving us good position," Kuntz said.
At halftime, Kuntz delivered a message — to himself.
"Call better plays," Kuntz said. "We're not the type of football team to get cute, throw the ball [at] the 20-yard line. We're a block-down-and-kick-out [offense]. Shame on me for not doing that."
More like this from vindy.com