Austintown schools chief, board member file police reports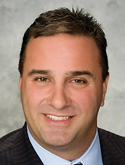 ---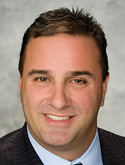 Photo

Photo
By Kalea Hall
Austintown
An ongoing dispute between a school board member and the superintendent has led to a police report alleging bullying and unwanted remarks.
The dispute also raises questions on whether the board's special meeting Thursday to further discuss the matter violated the state's Sunshine Law.
At issue is what was said between board member Harold Porter and Austintown Superintendent Vince Colaluca at an Oct. 22 meeting.
Colaluca maintains that Porter bullied him.
Porter maintains that Colaluca has made unwanted comments directed at him.
After both filed complaints with Austintown police, the school board called for a special board meeting Thursday to include an executive session, to, according to a release to the media, consider "employment of a public employee, the investigation of charges or complaints against a public employee/official and to confer with an attorney for the board concerning disputes involving the board that are subject of pending or imminent court action."
"There have been allegations by the superintendent toward a board member, and in turn there have been allegations made conversely from the board member toward the superintendent," board President David Schnurrenberger said in response to questions from a Vindicator reporter attempting to determine whether the meeting fell within the proper legal definition of an executive session, or a meeting closed to the public.
After adjourning the meeting, the board said in a handwritten statement given to The Vindicator: "The board will be investigating the respective complaints. To ensure the integrity of the process the board will not discuss further in public until the investigation is concluded."
According to the Ohio Revised Code, a public body can hold closed sessions — called executive sessions — only for narrow and specific reasons. One of those reasons is to "consider ... the investigation of charges or complaints against a public employee" or official in a meeting closed to the public.
"I'm very skeptical that the Legislature intended that all of the members of an elected public body can convene a closed session to investigate a complaint by or against one of those members — who is also one of those conducting the purported investigation," said David Marburger, attorney and author of the Ohio handbook on public access laws, "Access with Attitude."
"Interpreting the Sunshine Law to allow that is ludicrous," he added.
Both Porter and Colaluca attended the hourlong session and stayed for an unspecified amount of time.
"Also, since the board is the final arbiter of whether to discipline or demote or fire a school district employee, I'm skeptical that the Sunshine Law allows the body that will decide an employee's fate also to investigate the validity of a complaint against that employee — and do that in secret," said Marburger, also The Vindicator's attorney.
"That raises questions about whether the employee is being denied due process because the board would be ruling on its own investigation when deciding whether to punish the employee — and I can't believe that the Legislature would adopt a law designed to undermine the due-process rights of public employees," he said.
In addition, the code specifically says "... the law does not allow a public body to hold an executive session to consider the discipline of an elected official for conduct related to the performance of the elected official's duties ..."
While the board would not say which member was being investigated Thursday, Colaluca, on Oct. 29, contacted Austintown police to report he had been threatened by Porter.
Porter told police he stated during an Oct. 22 school board meeting, during his comment period, that he saw Colaluca at an Austintown and Boardman middle-school football game wearing a Boardman shirt.
Colaluca lives in Boardman.
"Their biggest complaint was when they saw their leader wearing a Boardman Spartans shirt to the AMS/Boardman game," Porter said at the Oct. 22 meeting. "I am all for supporting your kid, but sometimes you have to go neutral, and I am pretty sure the mortgage is paid for by the red and blue, not the white and maroon."
After Porter's speech, Colaluca also presented to the board his feelings toward Porter, including that Porter violated board policy.
"Mr. President [Schnurrenberger], we had two students talk about bullying, and I do need to put the board of education on notice that I feel I am being bullied by Mr. Porter and intimidated," Colaluca said.
Colaluca recited board policies at the meeting specifically citing a prohibition against "criticiz[ing] employees publicly."
"One of my duties as superintendent is to uphold board policy for all employees and staff members, and the board of education has to live by these board policies because you are paid by the Austintown School District. So I ask the board president to inform all board members that they must follow the board policy, and Mr. Porter has violated almost every one of these ethics violations," Colaluca said at the meeting.
Colaluca told police that after the Oct. 22 board meeting, Porter walked by him and said something he could not hear. Colaluca told police he did tell Porter to stop telling lies about him. Colaluca saw another board member walk Porter out of the Austintown Middle School cafeteria where the meeting was conducted.
Two days later, a board member told Colaluca that Porter had threatened Colaluca, according to the superintendent's statement to police.
Porter told police after the board meeting that he heard Colaluca "chirping and yapping" that Porter lied when he told the board and community about the Boardman shirt.
Porter said Colaluca would not stop "going at" him verbally, so he told a board member to tell Colaluca to stop "or I'm going off on him," though he maintained he had no intentions of physically harming Colaluca.
He then asked the board member to escort him out because he had to pass Colaluca to leave the room.
The police report states the prosecutor was unable to pursue criminal charges.
The dispute between Porter and Colaluca has been ongoing. Last year, Porter sent an email to Colaluca and the rest of the school board asking for Colaluca's resignation. He called Colaluca a "dictator" and an inadequate leader, according to Vindicator files.
Colaluca responded with a letter stating Porter made "false and defamatory statements about me."
He distributed the letter at a school board meeting Sept. 19, 2012.