YSU men's team lacks experience but not potential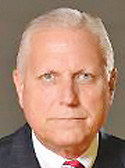 ---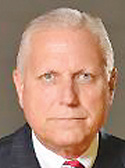 Photo
By Joe Scalzo
YOUNGSTOWN
With two new starters and an inexperienced bench, Youngstown State men's basketball coach Jerry Slocum was hoping to ease into his ninth year with the Penguins.
No such luck.
YSU opens this season with three games in three days at the Kennesaw State tournament, starting tonight against the host team. The Penguins then play Florida International and Eastern Kentucky, with less than 24 hours between each game.
"I don't like it, to be honest with you," Slocum said. "I'm not sure that our young guys are ready.
"When you're playing three games back-to-back-to-back ... your bench is a major factor."
After losing Damian Eargle (the school's career blocks leader) and Blake Allen (the school's career 3-point leader) to graduation, YSU opens the season with lots of offensive potential and lots of defensive questions.
Those questions start with center Bobby Hain, a 6-foot-10 sophomore who shows his talent when he's around the basket and his weaknesses when he's away from it.
"I think Bobby is incredibly gifted offensively," Slocum said. "He has a ways to go on the defensive end. We've got to give him some help down there."
Kennesaw State went 3-27 last season but will start two Division I transfers (6-10 center Willy Kouassi, Auburn and 6-11 forward Drew McGhee, Miami of Ohio) and a junior college transfer (Orlando Coleman, Alabama Southern Community College).
"They're very solid in the post, which has never been our strength," Slocum said. "On other side of it, they've got to chase our little guys, too."
YSU will have the best player on the floor in senior guard Kendrick Perry, the Horizon League's preseason player of the year.
Speedy point guard D.J. Cole emerged as an impact player last season and senior forward Kamren Belin, a preseason second team all-conference pick, gives the Penguins an inside-out threat.
Then there's sophomore forward Ryan Weber, who made just three starts last season but had the best fall of any YSU player, Slocum said.
"He's taking incremental steps up," Slocum said. "He had a good spring but he's had a tremendous fall."
YSU's other two opponents are Florida International (which went 18-14 and has a new coaching staff) and Eastern Kentucky (25-10 last season and picked to win the Ohio Valley Conference), so the Penguins will be tested right away.
"We're shaping up pretty well," said Belin, who hails from Atlanta, about 40 minutes south of Kennesaw. "Everybody is getting into the roles faster and the bench is getting more active, especially the freshmen.
"I'm actually excited about it [playing three straight games]. We got to keep our energy up every day, because as people know, you get tired. After the third game, you're probably dead. But you've got to keep on pushing to get through it."