Library Halloween party hosts special guest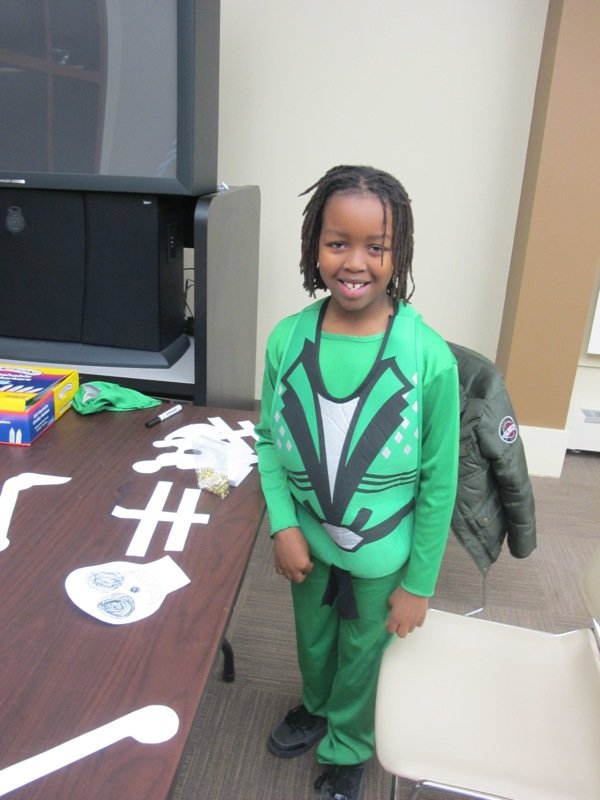 ---
By ADRIENNE CRISSMAN
Dr. Frankenstein made an appearance at the Boardman library to help tweens in grades 4-6 celebrate Halloween Oct. 30.
Pam Witte, supervisor at the Boardman library, said Halloween is a fun time. "There are a lot of programs for younger children and we're trying to do more programs to reach students in grades 4-6," said Witte.
"Dr. Frankenstein said these are the last five parts he needs," said Katherina Matasic, librarian.
After putting together the bones of a skeleton, tweens, dressed in costumes from a ninja to a sock hop girl, helped Dr. Frankenstein acquire parts for his latest experiment.
"These are fresh body parts, we got them today," Witte told the participants.
The students then felt five different bags containing mystery contents and had to decide what it was. The bags were filled with eyes, fingers, intestines, skin and a heart.
Despite being gooey, the tweens enjoyed the game. "It was awesome," said Mekhi Dawson.
At the completion of the game Dr. Frankenstein took the parts into his lab. "Let's see what we can do with all of these," said Frankenstein.
The end result was a monster so horrific that the tweens almost screamed. To learn more about libarary events, visit www.libraryvisit.org.