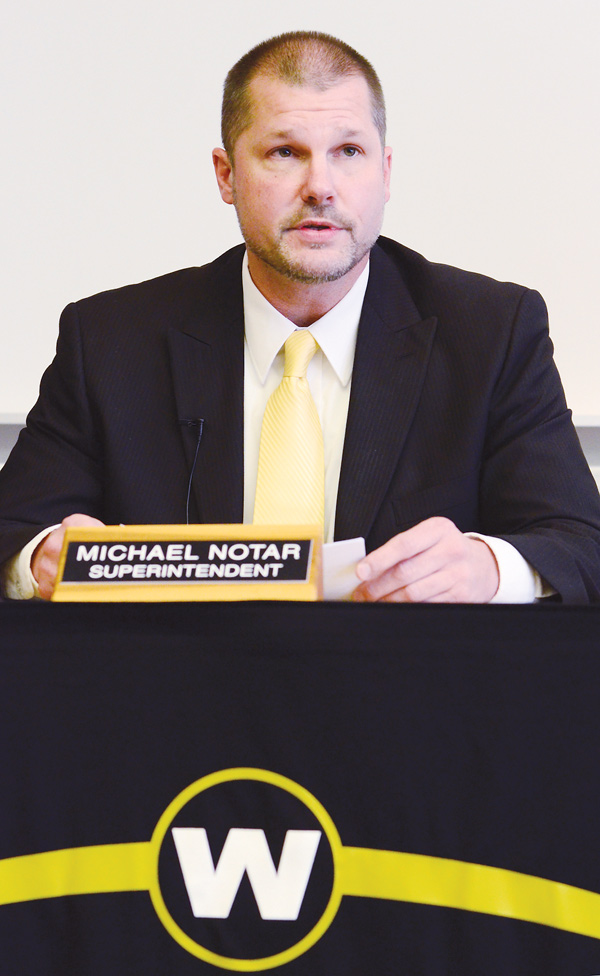 ---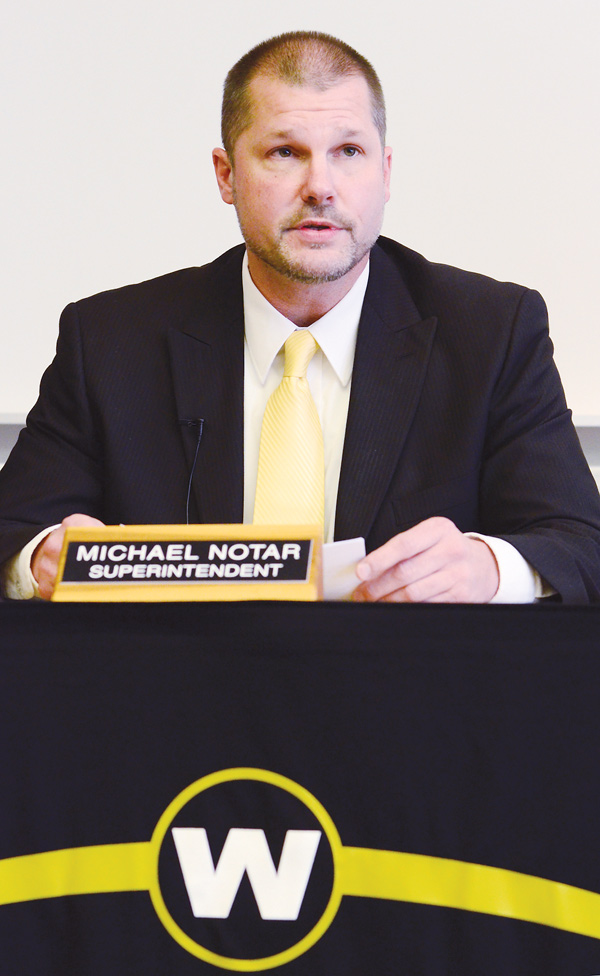 Photo
Warren schools Superintendent Michael Notar speaks Sunday during a press conference about Friday's cancellation of Harding High School's final football game of the season.
By Jeanne Starmack
Warren
The superintendent of Warren City Schools said Sunday the schools are safe despite recent threats that led him to cancel Friday's varsity football game.
Michael Notar also explained what played into his decision to cancel the last home game, with Lorain High School, and he said he would apologize to players, cheerleaders and band members in a meeting at Harding High School this afternoon. He said he understands why some parents, players and people in the community are upset.
The school district was on alert Tuesday because of a Monday night post on Facebook about rumors there would be a shootout at Harding, he said.
Though police did not think that threat was credible, he said, he left it up to parents whether to send their kids to school.
Attendance was down to 35 percent at the high school and down in other buildings, but Wednesday and Thursday were normal, he said. Friday began normally, but around noon he received a call from police about a credible threat that there would be violence between adults at the game.
He said he only had a short time to make a decision about what to do, and he thought canceling the game was in the best interest of the 5,000 people expect to attend. Moving the game to Lorain on such short notice would have been too hard to do, he said. He said the superintendent of Lorain schools supported the decision.
"If something had happened, I wouldn't be able to live with myself," Notar said.
"No one can say they read in the paper Saturday morning about a tragedy at a football game," he continued.
He called the threat that led to the cancellation "an issue that's outside the school district." He said he had no information to suggest it was related to two recent shooting deaths, one by a police officer, in the city.
"I want to reassure parents there were no threats against any student," he said, but rather the threats were about adults who would attend the game.